Jewelry Store in San Jose, CA

If you're looking for a special-occasion gift or simply an affordable addition to add to your collection, you've come to the right place. At R & J Jewelry & Loan pawn shop, we offer our jewelry at discounted rates as compared to other jewelry stores in San Jose, CA. Special orders and custom designs are available for those looking for unique, one-of-a-kind pieces.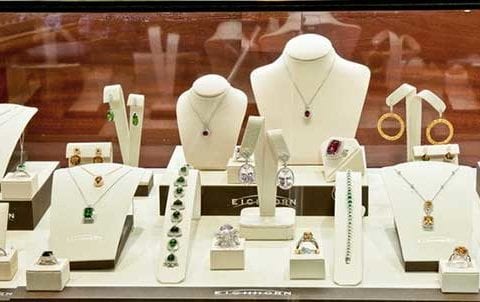 It can happen to anyone. An unexpected expense or sudden job loss can leave you scrambling for cash to pay your monthly bills. If you're short on money and need a low interest loan now to cover your expenses, R & J Jewelry & Loan is here to help you.
We are currently buying gold in any form or condition, including coins and jewelry. Fair market prices paid, no games. Bring your gold to our pawn shop in San Jose, CA and get instant cash on the spot.
WE ARE AUTHORIZED DEALERS
Our inventory features selections from local designers and we are authorized dealers for:
Eichhorn
I. Reiss
Art Carved
Fredrick Goldman
A Jaffe Signature Collection
Yehuda Diamonds
In addition to sales, repair services are also available for your watches, jewelry, bracelets and more.
Designer handbags, purses, and Accessories. Our customers love to buy and sell Louis Vuitton, Chanel, HERMÉS, Birkin, YSL, Yves Saint Laurent, Gucci, Dior, Givenchy
Jewelry underscores your personality. For this reason, we carry silver, gold, platinum and precious stones, so that we have the right piece for your individual taste.
The choice is yours: We carry a wide variety of magnificent rings, chains, and earrings. At R & J Jewelry & Loan and Loan you'll always find the right accessory!
Gold Coins, Gold Bullion, Silver Coins, Silver Bullion, Platinum Bullion, and all Precious Metals. 
We are currently selling and buying gold in any form or condition. Fair market prices, no games.