High Dollar Loans in San Jose, CA

WE SPECIALIZE IN HIGH DOLLAR LOANS IN SAN JOSE, CA
R & J Jewelry & Loan is an upscale pawn shop that specializes in catering to individuals and businesses with large cash needs.
We serve the needs of individuals and businesses that require immediate liquidity for payroll, inventory, home remodel, travel and more. At R & J Jewelry, we are trained to appraise your high value personal property and offer the highest loan values possible.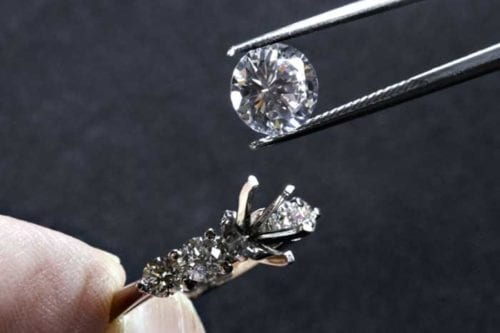 We pay cash for a wide variety of products. Gold, diamonds, jewelry – you name it, we can help. When you come to R & J Jewelry & Loan, you can be sure you're dealing with experienced and dependable professionals.
ITEMS WE OFFER HIGH DOLLAR PAWN LOANS AGAINST
The amount you can borrow is based on our determination of the value of your collateral.
High-End Jewelry and Luxury Brand Jewelry
Luxury Watches and collections from Rolex, Audemars Piguet, Richard Mille, Patek Philippe, Greubel Forsey and others.
GIA certified loose diamonds and colored stones
Engagement and Wedding Rings
Gold and Numismatic Coins
Upscale handbags, purses and accessories from brands like HERMÉS, Birkin, Louis Vuitton, Chanel, Yves Saint Laurent, Cartier, Gucci and more.
Sterling silver Tableware and Flatware
LARGE CASH LOANS WITHOUT THE WAIT OR HASSLE OF A TRADITIONAL BANK
At R & J Jewelry pawn shop, we provide luxury asset lending services against your personal valuables. This means you can borrow a sum of money from our jewelry store in as little as a day. Depending on what you have available for collateral, we can provide the loan amount you need for your necessity. The highest dollar loans are funded by check or bank wire, it's up to you!
The benefits of receiving a high dollar pawn loan via R & J Jewelry include:
Our team is highly trained to evaluate and loan against valuable collateral
For larger loans, we can negotiate the interest rate
Our loan process is simple, discreet and absolutely secure.
You can obtain fast approval
We don't check your credit
Loans through our company do not end up on credit reports.
All of our pawn loans are "non-recourse, secured loans".
If you would like to learn more about our luxury pawn loan services, please contact our pawn shop in San Jose, CA at (408) 290-6193 today. We look forward to helping your small business thrive.