ITEMS YOU CAN BRING TO OUR PAWN SHOP
One of the most common questions in the pawn shop business is: "What type of items can I bring to a pawn shop?" While many people think of expensive watches, fancy jewelry, and other luxury items, there are many items most pawn shops will accept. In recent times, high-end fashion pieces have become valuable in the secondary market. At R & J Jewelry & Loan, our customers in San Jose, CA, can expect professional, efficient, honest, and discreet service. Whether you are looking to sell items for a cash infusion, need a low-interest loan, or a trade-in, we can help today.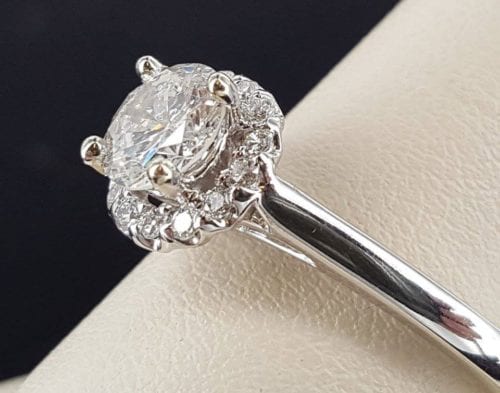 It can happen to anyone. An unexpected expense or sudden job loss can leave you scrambling for cash to pay your monthly bills. If you're short on money and need a low interest loan now to cover your expenses, R & J Jewelry & Loan is here to help you.
Whether you have a beautiful piece of diamond jewelry you'd like to sell for cash or are in the market for an exquisite necklace, bracelet, or ring, come to R & J Jewelry & Loan pawn shop to look at our impressive collection. We proudly purchase diamond and gold, and can easily accommodate whatever type of transaction you need. Many of our customers get top dollar for diamond wedding rings, and we offer the most competitive rates in the area. Whether you are looking to sell jewelry or want to find a new piece at a great price, stop by R & J Jewelry & Loan today.
We buy, sell, and loan on a variety of items, from scrap gold to fine jewelry and everything in between. No matter what your needs may be, our goal is to provide you with the best value for your items in a manner that is courteous, fair, and professional.
For as long as luxury watches have been manufactured and sold to the public, they have been a timeless status symbol and a way to showcase a person's wealth. Whether you need cash unexpectedly or want to borrow money against your luxury watch, R & J Jewelry & Loan has all the services you need. Our inventory of Rolex watches and other fine timepieces means we are a trusted name in the watch pawning business and can provide professional service. If you have a watch you are looking to sell or pawn, or you're in the market for a fantastic timepiece at a reduced rate, stop by our pawn shop today.
We pay top dollar for 1-carat diamonds and larger and pay premium prices for GIA and EGL certified stones. With a GIA trained gemologist who has many years of experience, you can rest easy knowing you're receiving a fair, competitive offer when you're looking to sell jewelry. 
When money is tight, it can be difficult to know where to turn for help, but the answer could be sitting right in your own closet. Your luxury handbags and accessories can be used as collateral for pawn loans at R & J Jewelry & Loan. We offer pawn loans in San Jose, CA that allow you to borrow against your luxury items and receive a low-interest cash loan with a four-month repayment plan. The best part? You'll retain ownership of your valuables. You won't have to sell them. Instead, we'll keep the item safe at our facility as collateral until the loan is repaid in full.