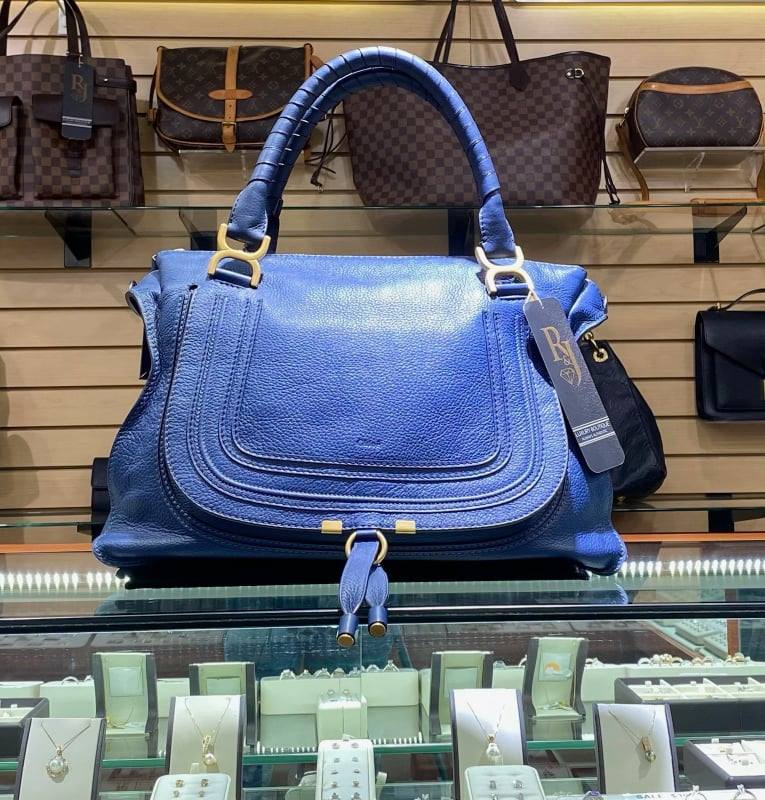 Do you have a go to handbag that you carry, inviting others to inquire, notice, and appreciate? Are you an every day luxury handbag carrier or a special occasion wearer? Gabrielle Union's accessorizes with Valentino's Stud Sign shoulder bag and Katie Holmes prefers to carry her Daria Chan Bag from Chloe. Handbags are a timeless investment in style and personal identity.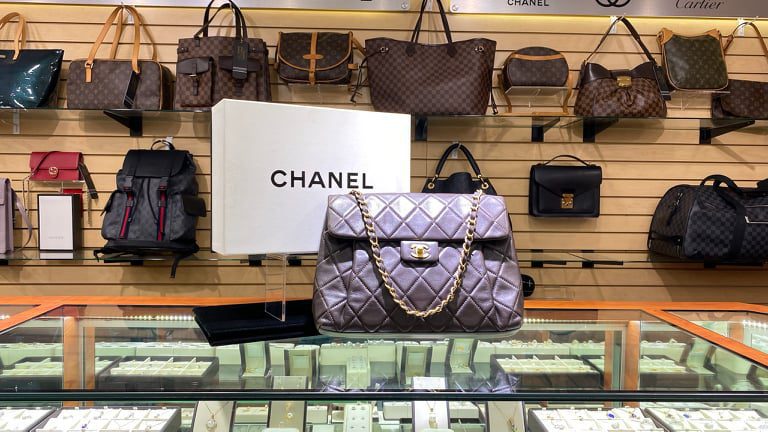 You don't have to be a celebrity to enjoy carrying a luxury handbag. Anyone can enjoy the unique design, skilled craftsmanship, and representation of sophistication. Louis Vuitton, Chanel, Prada, and Gucci all have "followers". A Louis Vuitton bag, Gucci handbag, Prada handbag, or any of the other designer and luxury handbags may be within reach. People search, buy and wear these brands with pride.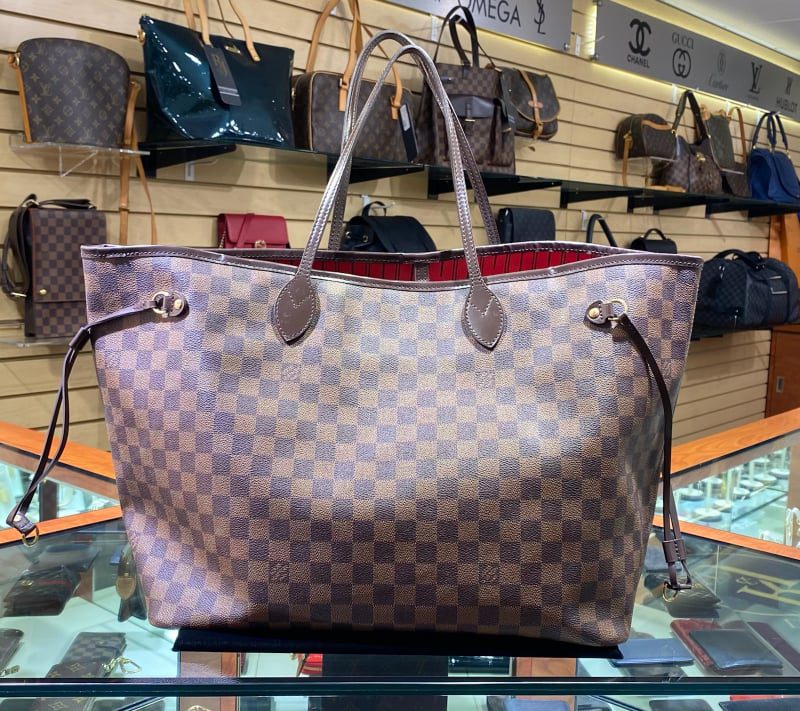 Designer handbags range in cost from $50.00 to upwards of $45,000. What $45,000? Loro Piana currently has a Sesia designer handbag made from a luxury alligator with a price tag of $43,650.00. It is a timeless statement of elegance. The beautiful Chanel Pearl Lego Brick Clutch is priced at $15, 000 and a Gucci Zumi Crocodile Medium Top Handle designer bag sells for $32,564.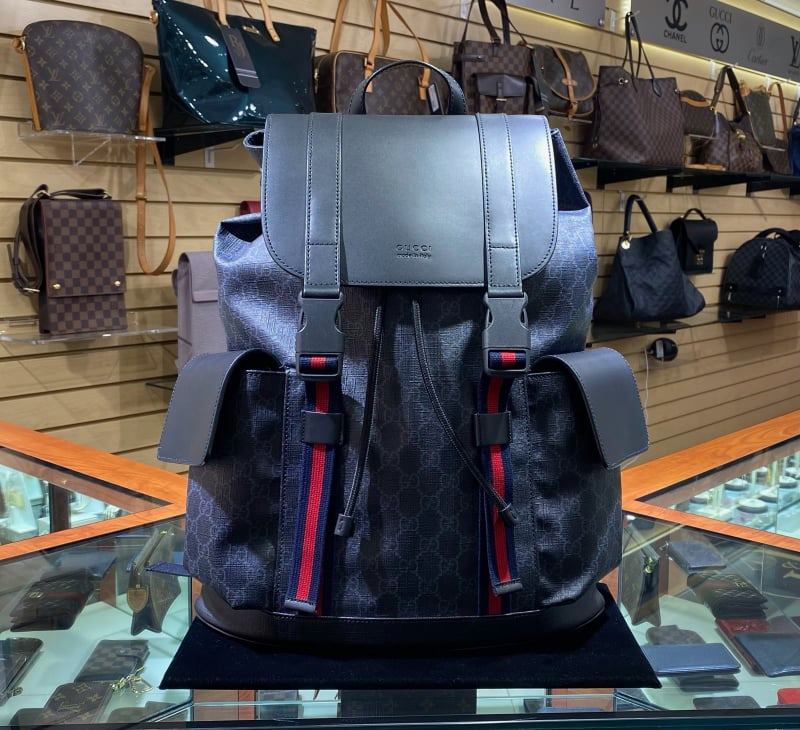 Where Can You Find a Designer Bag at A Reasonable Price?
Looking for designer handbags that are most affordable? There are brands that allow the shopper on a budget a beautiful luxury handbag without wiping out the bank account. Designer purses like Coach bags carry a lower price without sacrificing beauty, craftsmanship, and style. Great deals can be found at outlet stores that sell designer handbags. They carry these bags in the mid to low hundreds. Kate Spade handbags are bags that have a less expensive price.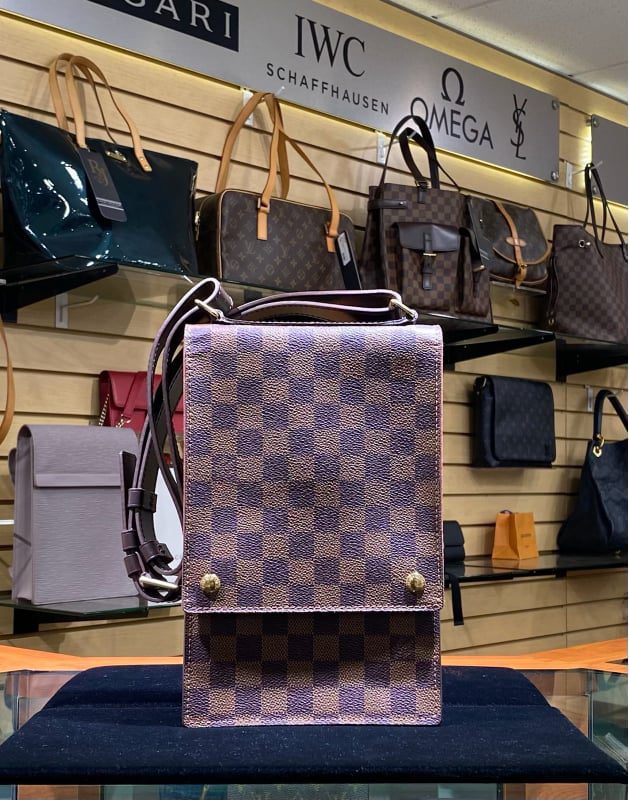 Maybe you have your heart set on a Louis Vuitton Bag or Gucci handbag and if the truth be known the more affordable luxury handbags just won't quench your thirst. You really want the top-of-the-line handbags made by lead designers.
Have you considered visiting a pawn shop and perusing their inventories for previously owned designer handbags at a great price? If you want to purchase a handbag at a great price, pawn shops are an option. Most pawnshops have great deals on their collection of designer handbags. They may also have additional details on the handbag you have your eye on.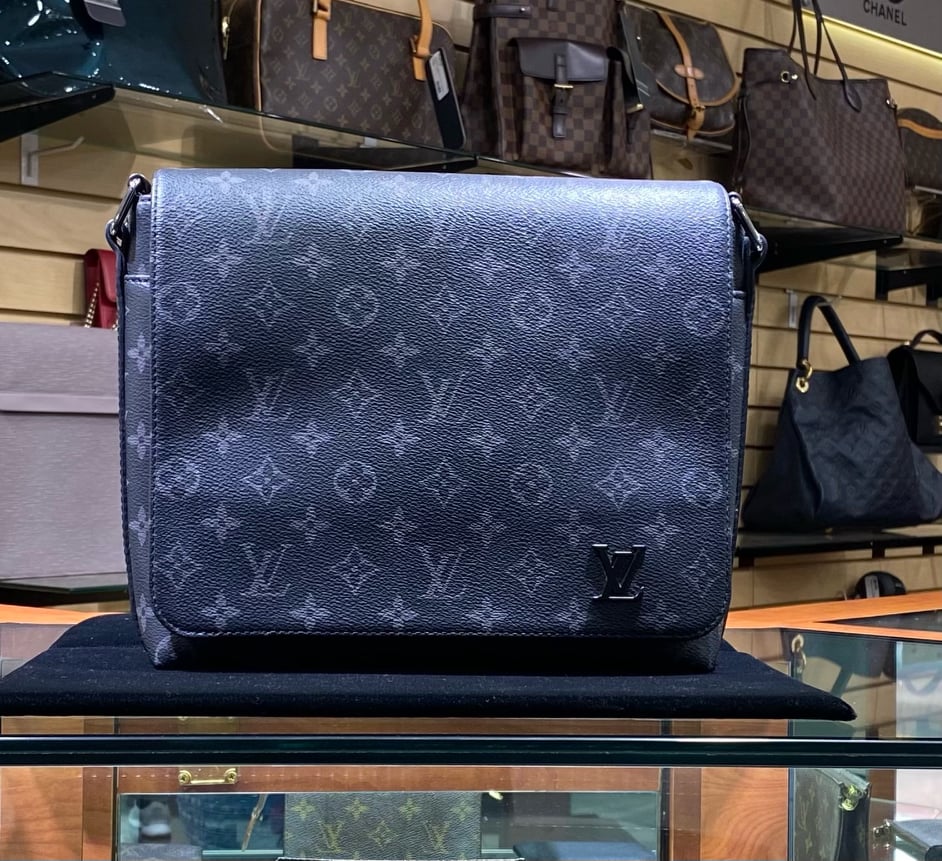 Pawn shops buy, sell, and loan on luxury handbags and carry a variety of luxury brands with each brand having it own follower". They have a continually changing inventory, making the selection something to consider. Are you looking for a brand that uses exclusively leather? Pawn shops have Louis Vuitton purses, Gucci handbags, Prada handbags, Chanel purses, and other high end designer bags.
People will bring in their pre owned luxury handbag that they purchased new for a substantial amount. They initially bought the handbag as a good investment and find that is now an avenue to use for quick cash. People will either decide to sell their designer purse to the pawnshop for quick cash or use it as collateral for a loan that doesn't require a credit check. If a loan is not paid for in full, the designer purse becomes the property of the pawn shop. Subsequently, these designer bags are placed in the store's inventory for a lower price when compared to the price paid when they were new.
Pawn shops have experts and knowledge pawnbrokers who are experienced in appraising luxury bags. They look at each designer purse to determine if it is authentic before buying or loan on the item. Shoppers can rest assured knowing that the designer handbags in the inventory at a pawn shop are authentic. Some pawn shops have authentication services. Entrupy authenticates luxury handbags using uniquely placed cameras to take photos from various angles. These photos are sent to the Entrupy company with a database that checks the data points, sending back a verdict to the pawn shop if the bag is authentic. Authenticate First is an online service that provides another option for authentication. By providing authentication services, shoppers can buy with confidence.

Here at R&J Jewelry and Loan we have a large selection of designer handbags including Chanel, Gucci, and Louis Vuitton. The inventory is cost-effective and continually changing. The in-store inventory was established to give our customers a one-stop-shop experience when they are looking for the perfect designer handbag. Customers can be confident in their purchases knowing our pawn brokers are experts.   With inventory changing daily, shoppers can find exactly what they are looking for and be assured the luxury items are authenticated and original. We serving San Jose and the communities of Campbell, Rose Garden, Willow Glen, and surrounding areas. When money is tight it can be difficult to know where to turn. At R & J Jewelry and Pawn we offer a no-obligation quote if you want to bring in and sell or get a collateral loan on your Chanel, Gucci, Prada, Dior, and Louis Vuitton purses. We consider all name-brand luxury handbags and offer appraisals right on the spot in front of our customers. We are totally transparent with our process and we will answer any questions you have. Interested parties can visit https://www.randjjewelry.com/upscale-handbags/
Our store doubles as a pawn shop and retail store. All items in the designer handbag are verified by our experienced team before they are placed on the shelves. We also offer loan services with no credit checks and they are available with a poor credit score. Have you looked in your closet and noticed you have several luxury items like handbags, gold jewelry, and bullion that you want to liquidate? At R & J Jewelry and Loan we can appraise these items and offer you quick cash or a collateral loan based on our research and current market value. We will work together to settle on a win-win price getting your top dollar for your item.
A spokesperson for our store said, "At R&J Jewelry and Loan, we understand the importance of having long-term clients who view us as their first choice for buying, loaning, or selling products. We believe that you will quickly experience just how we put our philosophy into practice." 
Founded in 1978, R&J Jewelry and Loan is a family-owned business specializing in purchasing, selling, and pawning items. Our friendly and knowledgeable team at the shop is led by Angel Manzano and Janis Schneider. Located in San Jose, California, the store serves the surrounding areas of Saratoga, Monte Sereno, Campbell, Santa Clara, Almaden Valley, Rose Garden, Santa Teresa, Cambrian Park, Silver Creek, Los Gatos, Evergreen, Willow Glenn, and Cupertino.
R&J Jewelry and Loan is the most trusted luxury handbag buyer and lending service in San Jose. Buy, Sell, Loan, Pawn or trade with your Chanel, Gucci, Prada, Dior, and Louis Vuitton purses and get a cash payout near Saratoga, Monte Sereno, Campbell, Santa Clara, Almaden Valley, Santa Teresa, in San Jose.