In luxury fashion, few brands command as much prestige and desirability as Louis Vuitton. Known for its quality, style, and timeless sophistication, Louis Vuitton bags are always in demand among fashion enthusiasts and pawn shops. With their impressive ability to hold value over time, these high-end bags make an ideal choice for those seeking to pawn Louis Vuitton bags for a quick financial boost. 
Pawn shops appreciate the enduring appeal of Louis Vuitton bags in the fashion marketplace. Whether it's a vintage piece or a model from the most recent collection, these bags are timeless favorites renowned for their outstanding craftsmanship, iconic designs, and resilient materials. Louis Vuitton bags' popularity makes them a valuable asset in the pawn industry. 
This blog aims to demystify the intricacies of pawning Louis Vuitton bags. What amount can you anticipate receiving for your Louis Vuitton bag at a pawn shop? What factors influence the price? By the end of this article, you'll have a clearer understanding of these questions, enabling you to make informed decisions. 
Factors that Influence the Value of Louis Vuitton Bags
When evaluating Louis Vuitton bags, pawn shops consider several factors. Firstly, the condition of the bag is of utmost importance. A bag in excellent condition, showing minimal signs of wear and tear, will generally fetch a higher price. 
The bag's age and relevance to current market trends also play a significant role. While vintage Louis Vuitton bags can command high prices due to their timeless appeal, models from more recent collections in line with current fashion trends can also be highly desirable. 
The rarity of the bag and the demand for specific models are critical factors that impact the bag's value. Limited editions, unique designs, and sought-after models can significantly increase the bag's worth. Understanding these factors will help you set realistic expectations when you pawn Louis Vuitton bags.
At R&J Jewelry and Loan in San Jose, CA, we authenticate all bags that come into our store. If you have a bag you want authenticated, bring it in and we can help. There is a fee for the service, and it is worth it in the long run.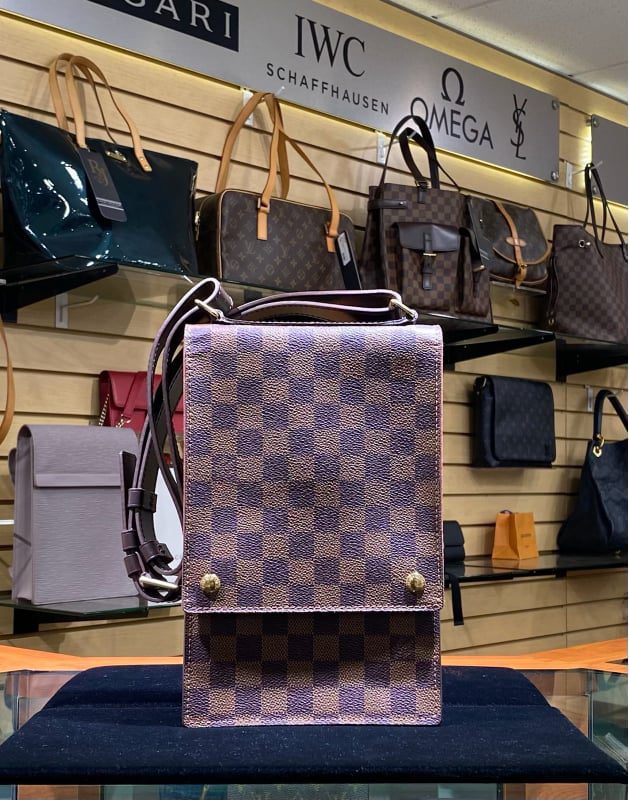 Before you pawn Louis Vuitton bags, researching pawn shop prices can provide valuable insights into what you can expect for your bag.
You can directly visit pawn shops and inquire about their pricing for similar items, or use online resources to get an idea of the approximate price range for different models. 
Remember, comparing prices from different sources can give you a more comprehensive understanding. Being informed allows you to negotiate a fair price when you pawn Louis Vuitton bags.
R&J Jewelry and Loan will walk you through the process of selling or pawning your bag. Just call us or visit us in San Jose, CA.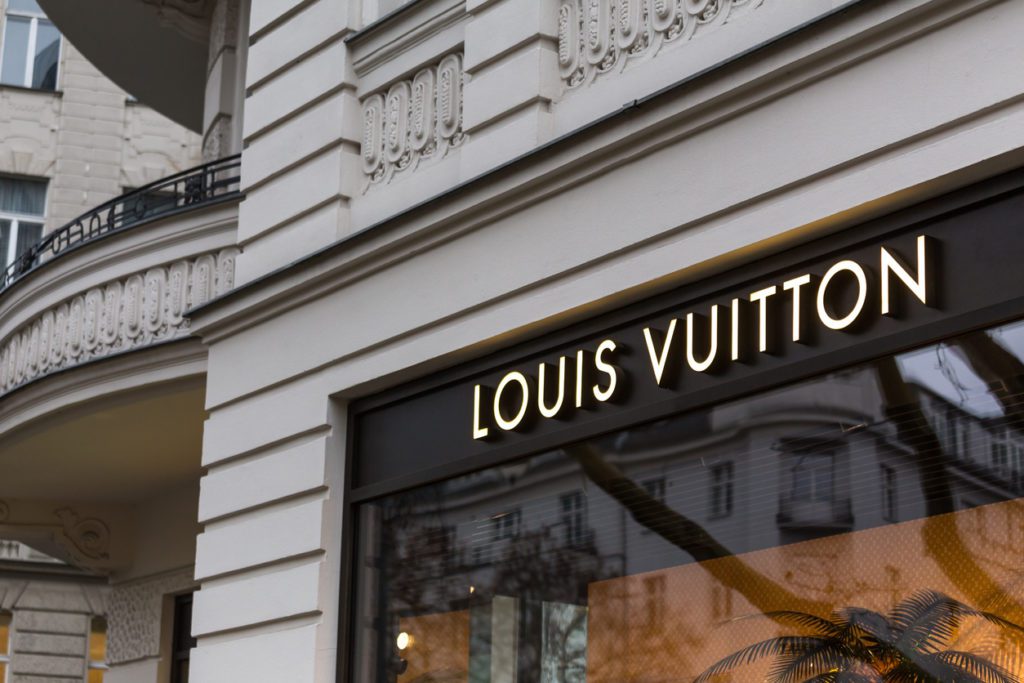 Understanding the Pawn Shop Appraisal Process
Pawn shops follow a systematic appraisal process when determining the value of Louis Vuitton bags. Pawn shop appraisers are experts at evaluating luxury items, with a keen eye for factors such as condition, authenticity, and demand for specific Louis Vuitton bag models. 
Accessories like the original packaging, dust bags, and authenticity cards can enhance the value of your bag during the appraisal process. Pawn shops often perceive such inclusions as indicators that the bag has been well cared for, which can enhance your chances of securing a higher offer.
Negotiating with Pawn Shops
Negotiating with pawn shops could increase the price offered for your Louis Vuitton bag. A successful negotiation starts with knowing Louis Vuitton bags' value and market trends. 
Presenting a well-maintained bag with authentic documents can strengthen your negotiation position. Additionally, getting multiple offers from different pawn shops allows you to leverage competing prices to ensure you get the best price possible for your bag. Remember, negotiation is a skill that requires patience, persistence, and a dash of strategy.

Pawn shops offer several advantages for those looking to sell Louis Vuitton bags. One of the key benefits is the immediacy of cash offers, which makes pawn shops an excellent option for quick and hassle-free transactions.
With their expertise in valuing luxury items, Pawn shops can ensure you get a fair market price for your Louis Vuitton bag. Also, transactions at pawn shops are secure and confidential, offering peace of mind for sellers. 
When considering pawning Louis Vuitton bags, RandJ Jewelry is a trusted name. We specialize in luxury items, offering competitive prices based on accurate appraisals. Our team has extensive experience in evaluating and buying luxury items, ensuring you get a fair price for your Louis Vuitton bag. 
At RandJ Jewelry, we prioritize customer satisfaction and confidentiality, making your selling experience smooth and hassle-free. We also provide a range of additional services and benefits to enhance your selling experience. Visit us today to see how we can assist you in selling your Louis Vuitton bag.