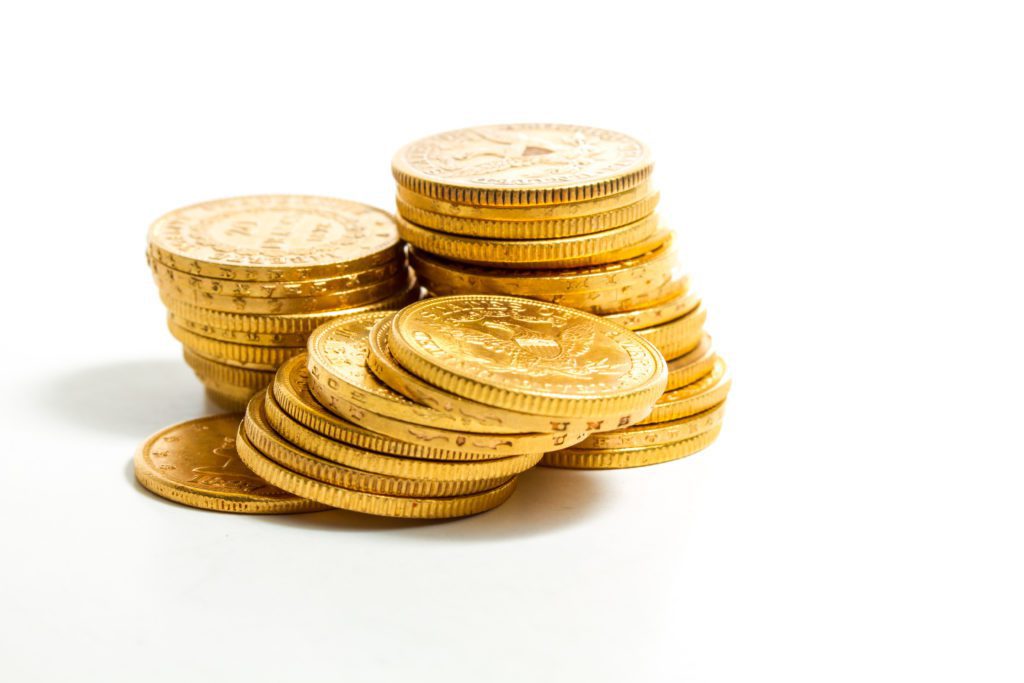 The adage of selling high and buying low applies to almost everything in the commodity market. Gold dipped to $1835 per ounce and then shot back up to its highest price in March 2022, selling for $2056 an ounce. Watching the market and the spot price of precious metals is the key to getting a fair price for your old silver, gold, and silver coins, silver bars, scrap silver, sterling silver, bullion, and other precious metals.
Why is gold and silver spot price going up and down?
In late February 2022, the USA warned that Russian intended to invade Ukraine. There is tension all over the world with what is going on abroad. The United States has sent troops from Ft. Bragg, NC, to Poland as a part of NATO to help Ukraine people flee to safety. The U.S. is supportive and has sent Ukraine ammunition, small arms, and other defensive weaponry.
During times of global tension, the market price of gold and other precious metals goes up and will fluctuate as situations change.
According to experts, the federal interest rate is expected to continue to rise at least six times during 2022. It is presumed that the interest rate will be greater than it has been since 2005.
Since March 2020, the feds have purchased $4.5 trillion in treasury bonds and mortgage-backed securities to stabilize the financial system and lower long-term rates for consumers and businesses.
Inflation is here and ugly right now, contributing to economic uncertainty and how the spot price of gold and silver fluctuates.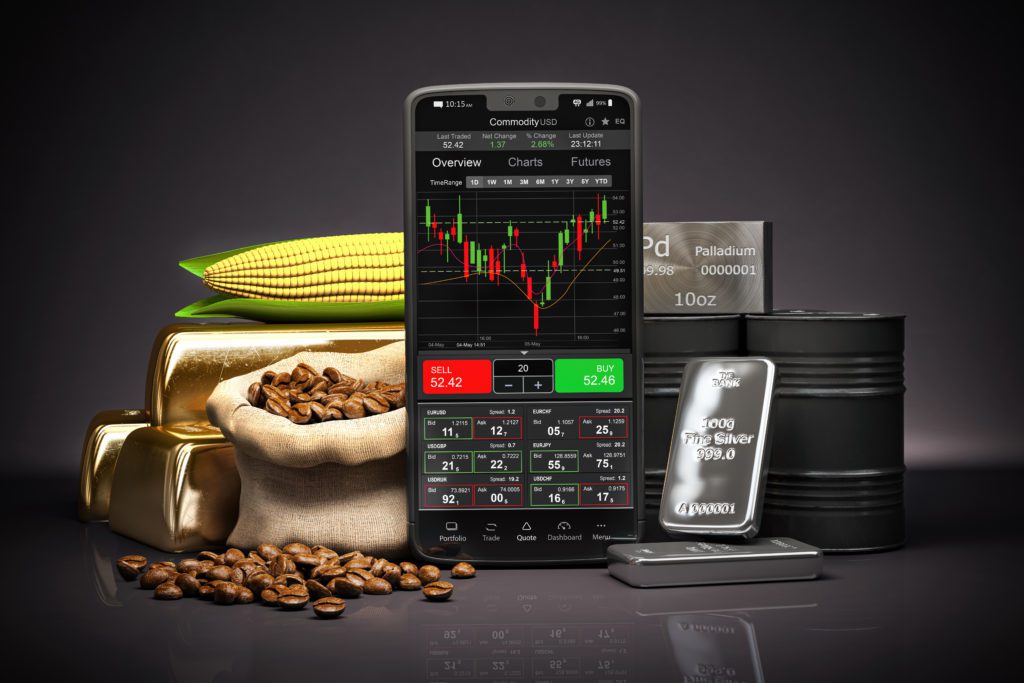 Bank loans will cost more, gas prices are soaring, and food prices and supplies are waxing and waning, contributing to how consumers spend their money. Things like farm equipment, employees, etc., are reduced so businesses can watch their spending.
Individuals and companies are trying to save because interest rates may increase even more. When individuals and companies take a conservative approach to spend their money, money becomes less available, and spending decreases.
Spending Cautiously
Consumers are more likely to approach spending with safety. They are slow to burn through reserves right now, anticipating a rise in interest rates and other risks that may be on the horizon.
These things all affect gold and silver spot prices, and buying them is an investment during periods of political and economic uncertainty. Half of the gold consumption in the world is in jewelry, 40% in investments, and 10% in industry.
Gold holds its value in weak economic environments.
Investors are flocking to gold and silver bullion during the last year to protect their business and personal wealth. Gold and the U.S. Dollar
As the U.S. dollar rises in value, the value of gold falls. The same is true inversely. The strength of the U.S. dollar is related to interest rates. Gold may be far more efficient than cash as storing wealth. When you look at inflation, currency may lose value.
Gold is recognized as having a long-term record of stability, and investors are making it a part of their investments today.

When buyers buy gold, sellers will raise the price, and buyers will buy lower if sellers are flooding the market. The influences on the price are extensive.
When the geopolitical and economic situations are tense, gold prices go up and the current silver price. Currency markets are a driver in the spot gold price. As the dollar rises, it makes gold relatively more expensive for foreign buyers and can cause declines in the spot price. Inversely, gold prices rise as the dollar weakens, and gold is less costly for foreign investors.
The price of gold and silver is based on someone buying the precious metal "on the spot" or, in other words, at a specific moment in time, it is paid for and delivered. The price will fluctuate with the market.
If you want to sell your silver or gold, remember to sell it when the price is high, so you get the most money possible. If you will buy silver or gold, make sure that you do so when the market price is lower to invest in for future sales.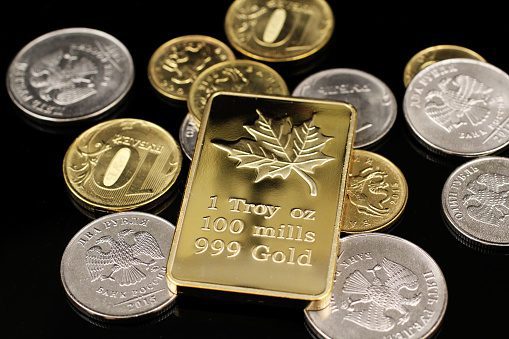 Troy Ounce
Gold and silver are bought in a troy ounce. A troy ounce is a unit of measurement and equals 31.1034768 grams or 1.09714286 ounces.
Purity
Gold price is based on 24k gold or the purest form of gold at 99.9% pure. Like gold, silver prices are based on pure silver or .999 silver. The object will be marked 999 or 99.9% pure silver.
How the spot price is calculated is critical to understand as you get ready to buy and sell gold and silver because you will get paid according to how much silver and gold are worth on the current market at a specific moment in time.
Knowing that the price is based on the purity of the precious metals makes it possible for you to determine what a fair price would be to compare prices when trying to sell online or in-person like to a local pawn shop.
Several places buy and sell silver and gold. Most of the valuable silver items you find on the market are made of sterling silver, containing 92.5% silver. Pure silver is too soft and malleable for making jewelry, flatware, and other objects. The same is true for 24k gold, and it is slightly softer and scratches easily. This is why most jewelry is made from 18k, 14k, and 10k gold. You will also get a better price on jewelry made from 14k and 10k gold at a jewelry store because it is less pure. The purchase price of jewelry depends on the purity of the metal used in the jewelry and what gemstone is included.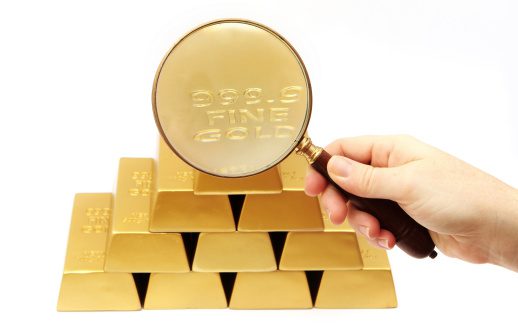 Bullion coins, silver coins, silver bars, and bullion all sell well when considering selling precious metals. A bullion dealer, an online dealer, a local buyer, auctions, pawnshops, and private buyers will all buy and sell gold and silver.
Make sure that whomever you are dealing with is a reputable buyer.
You can research online reviews, check with the better business bureau, and look for details on a dealer's website to decide if the shop you are dealing with is a safe place to sell and get a reasonable price.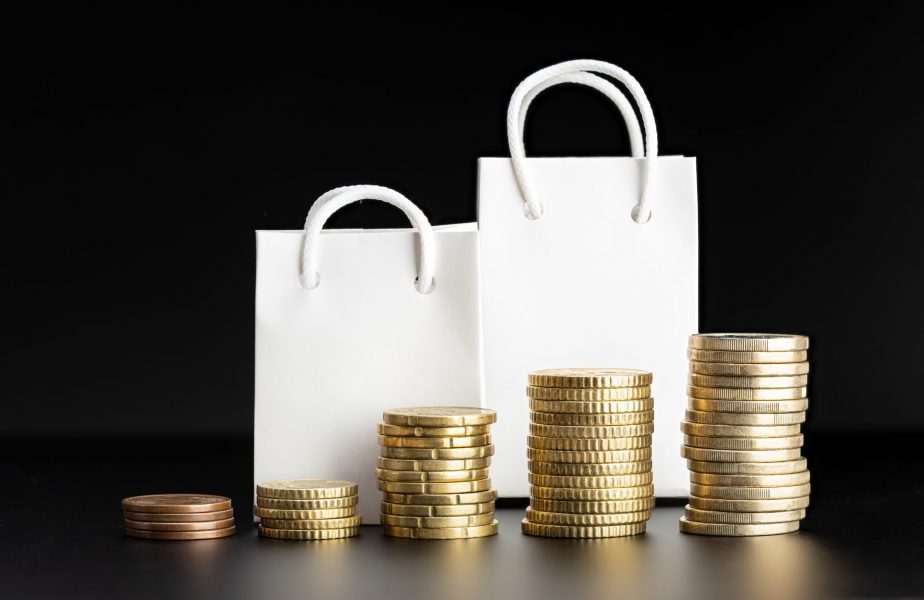 Online Dealer
There is always a long list of online dealers when you search for selling gold and silver. Online ads will pop up regularly saying where you can sell your silver and gold. Selling your silver and gold online is an excellent way to do comparison research, and it allows you to interact with different dealers worldwide. You can compare silver prices.
Online dealers buy numismatic coins and bullion coins throughout the world. They will often give the best price but remember, a sale will involve shipping costs. Goldsilver.com is an easy place to buy and sell silver online but remember you will have to wait for payment, so the payment isn't instant.
A local coin shop or coin show may be an option to buy and sell silver and gold. Coin shops also have a retail market they work with, and they know what a fair price is for collectible coins. Silver coin shows are a great place to take your silver coins if you want to sell them. These shows have interested buyers, so you may be able to move your coins quickly. It's also fun to see the random collection of coins.
Private Buyers
Private buyers on Craigslist or online will also buy silver and gold. Private buyers may be willing to say they will pay more for high-quality items, but there is always the risk associated with private buyers. Safety is vital in these transactions.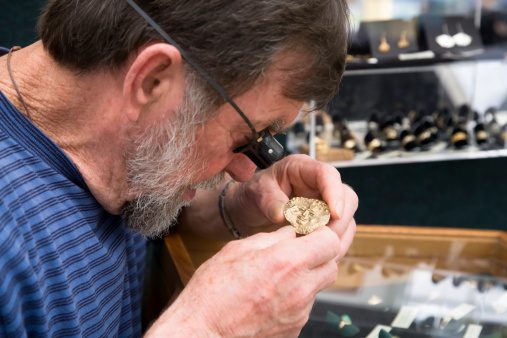 Online Auctions
Online auctions like eBay can be another place to sell your gold and silver. These have large audiences multiple bids, and you could get a good price, or it could be undersold as well. Unique silver items like antique silver flatware may do well on an auction. Multiple bids can help in the selling process, but you will still have to wait for your funds until after the auction closes and a deposit is made.
Pawnshops are an excellent place to visit if you are in the market to sell or buy silver and gold. Having experts who know coins, silver coins, gold, fine jewelry, scrap silver, silver bars, silver bullion, sterling silver, junk silver, and bullion coin, pawn shops are considered gold buyers.
Pawn stores can be found locally, making it easy to visit and speak with an expert in person. They have large retail showrooms where they sell silver, gold, coins, sterling jewelry, and gold and diamond jewelry. Some pawn shops are like jewelry store with more affordable prices.
Because pawnshops have experts who can appraise your valuable silver, they can tell real silver from fake and what purity your gold may be. The selling process is easy because an offer is made once appraised, and you get cash immediately if you agree with the offer, and there is no waiting.
If you want the most cash you can get in an expedited process; a pawn shop may be the answer. If you have silver and gold jewelry you don't wear anymore, and maybe they have silver markings, it may be an excellent time to gather them up and see what your selling options are at a pawnshop.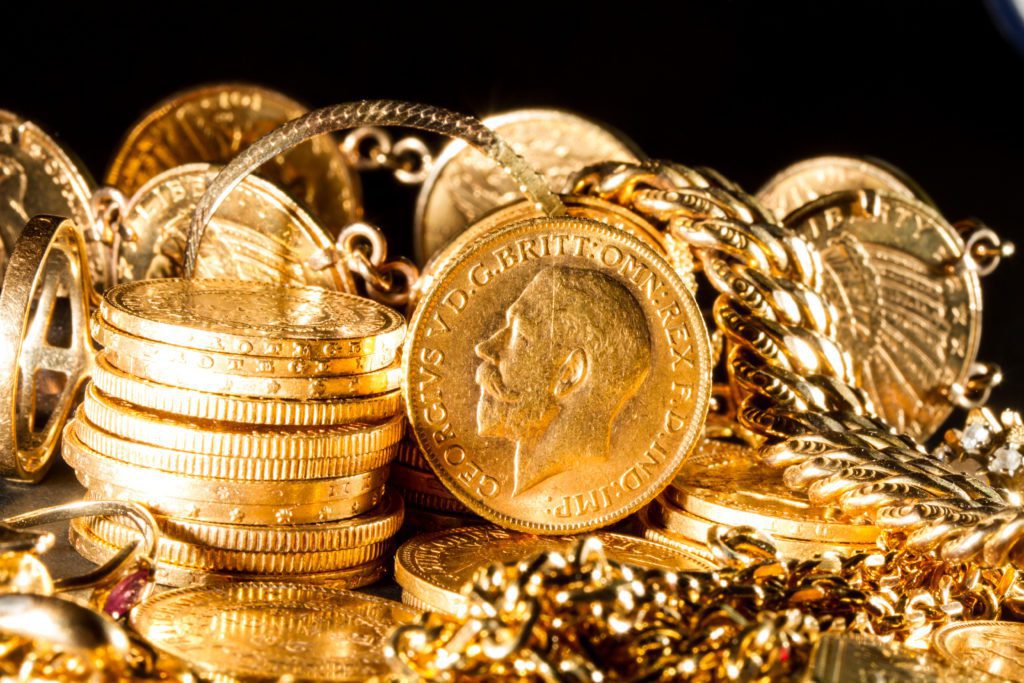 Pawnshops will appraise gold and silver items like silver rings with silver hallmarks, silver flatware, old silver, junk silver, sterling silver, gold bullion, gold coins, and more. They also consider luxury items like Rolex, diamonds, and luxury handbags.
As you look through your things and decide if you are in the market for buying silver or selling gold or both, look at what you have that might be silver plate, electroplated nickel silver, or sterling silver.
Silver plate and electroplated nickel silver may not be worth as much money but may have some value to a pawnshop. Plated silver will be marked with a PNS. Sterling silver will be marked with a 925 because it is 92.5% pure silver.
Scrap silver and scrap gold are worth money and typically are broken pieces of jewelry. The pawn shop will buy these items, act as the middle man, and send them off to a refiner for melting after they are purchased.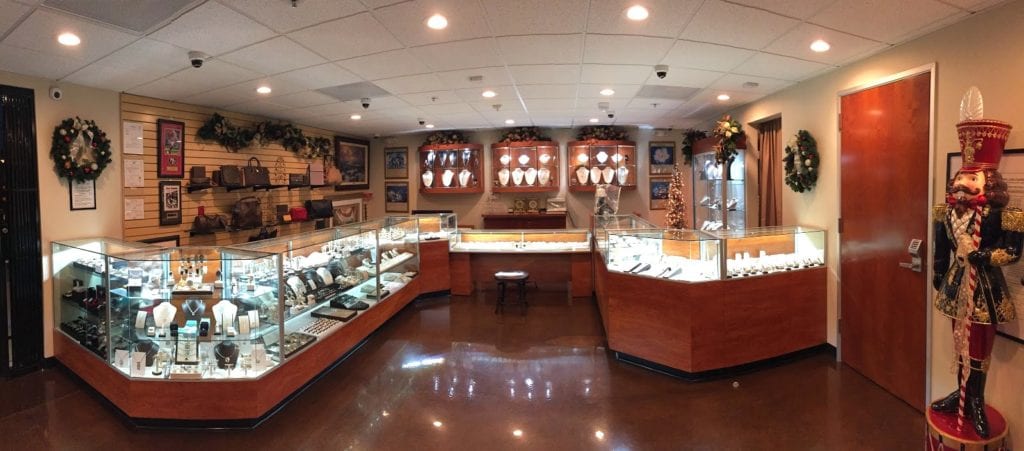 At our family-owned and operated pawn shop since 1978, we have built our reputation on personalized services and our extensive jewelry selection in a variety of price ranges. We strive to set ourselves apart from other pawnshops by offering real money for your items.
Fair and reasonable offers are how we do business.
At R & J Jewelry & Loan, we will buy your items or give you a cash loan to get you through the rough times. We buy gold, silver, gold bullion, diamonds, silver jewelry, and luxury handbags and watches. We are a reputable dealer, and we will treat you somewhat, getting you the most money for your things.
If you have gold jewelry, silver with silver hallmarks, Rolex or other luxury watches, diamonds, silver jewelry, we want to offer you free appraisal services to get you the best price.
We also have an extensive retail store with affordable prices to buy valuable silver items, gold items, luxury watches, or other fine jewelry if you are in the market.
Here at R & J Jewelry & Loan, we pay cash for a wide variety of products. Gold, diamonds, jewelry – you name it, we can help. When you come to our pawn shop in San Jose, CA, you can be sure you're dealing with EXPERIENCED and dependable professionals. Trade your unwanted items at our pawn shop.
We will buy, sell and trade all types of items like Jewelry, Gold, and Luxury Accessories.
We will purchase, sell, and exchange goods. We are the leading Gold Coin Buyers in San Jose, CA, to buy your scrap gold.
Clear said, "We are currently buying gold in any form or condition, including coins and jewelry. Fair market prices paid, no games. Bring your gold to our pawn shop in San Jose, CA, and get instant cash on the spot."
Reviews Say It all When You Do Comparison Research
"Fantastic service. I needed some bridge loan funds for a couple of months. Brought in my Patek and A.P. and was funded that day They worked with me, very professional. I picked up my watches last week, never could be more happy."
"For being a pawn shop, the jewelry and display setup they have is very impressive. They offer a surprisingly wide selection of jewelry for both men and women, and you can ALWAYS catch a good deal. I wanted to get a new watch, so I stopped in, and sure enough, I was able to find a great deal on a lightly used Rolex that I loved!"
Please stop by and see us today!