Venturing into selling a diamond ring or diamonds may seem daunting, but it holds considerable benefits. Learning how to sell a diamond ring to a pawn shop can provide immediate cash and often a straightforward, efficient transaction. Understanding the process is crucial to maximize your ring's worth and ensure a seamless transaction.
Moreover, choosing a trusted pawn shop like R&J Jewelry and Loan can alleviate any concerns. With years of experience and dedication to fair pricing, they pride themselves on selling a diamond ring to a transparent and profitable pawn shop for clients.
R&J understand the characteristics that make diamonds quality. 
Researching and Choosing a Reputable Pawn Shop
Selling a diamond ring requires finding a pawn shop that values your precious piece appropriately and maintains an impeccable reputation. When researching pawn shops, look for factors such as years in business, online reviews, and membership in professional organizations.
R&J Jewelry and Loan checks all these boxes, with a proven track record in diamond ring evaluation and purchase. With a commitment to fair dealing, industry expertise, and a knack for understanding your diamond ring's sentimental and monetary worth, R&J Jewelry located in San Jose, CA, emerges as a preferred choice for those wondering how to sell a diamond ring to a pawn shop.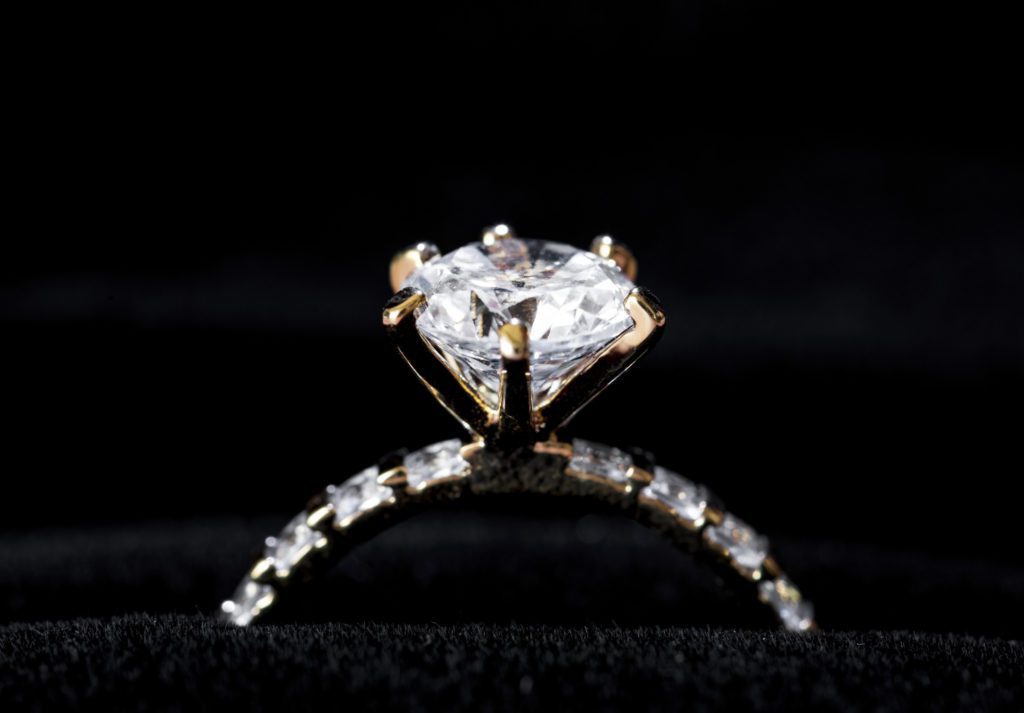 Evaluating Your Diamond Ring: Unveiling Its True Worth
Knowing how to evaluate a diamond ring is essential in determining its fair price. Factors such as the diamond's cut, color, clarity, and carat weight – famously known as the 4Cs – significantly impact its value. However, other characteristics such as shape, fluorescence, and symmetry should also be considered when selling a diamond ring.
At R&J Jewelry, they have a team of knowledgeable professionals who can assist in this evaluation process. They'll provide insights and assessments about your diamond ring's features, ensuring you're well-versed about its worth before moving forward with the sale.
Researching the Market Value: Understanding Diamond Pricing Trends
Researching the current market value is crucial when planning how to sell a diamond ring. Diamond prices fluctuate based on market trends, economic conditions, and consumer demand. Consider using online resources or professional appraisers to gauge a diamond ring's market value.
Remember, selling your diamond ring to a pawn shop like R&J Jewelry ensures you'll receive a competitive price based on accurate, up-to-date market trends.
Before you sell a diamond ring, it's essential to present it in the best condition possible. Clean your ring to highlight its brilliance, and gather any relevant documentation or certifications which can significantly increase the ring's value.
R&J Jewelry is keen to make offers on well-maintained diamond rings with proper documentation. They strive to provide you with the best possible price, ensuring that your experience selling a diamond ring is profitable, but also effortless and satisfactory.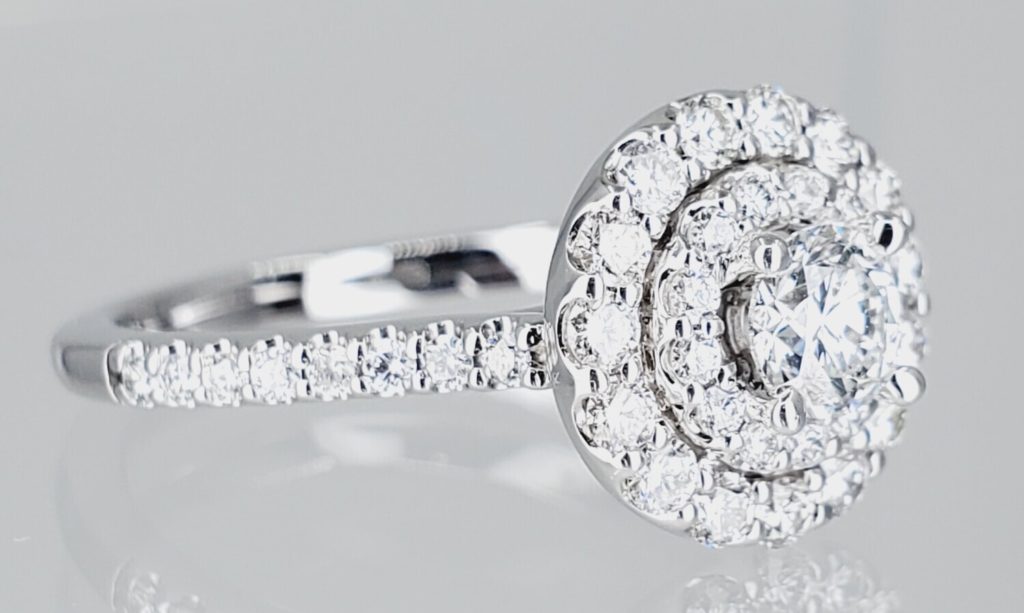 Contacting the Pawn Shop and Arranging an Appointment: Your First Step Towards a Profitable Sale
The first step in learning how to sell a diamond ring to a pawn shop is to make contact and schedule an appointment. This process facilitates a personalized evaluation and establishes a rapport between you and the shop. At R&J Jewelry, they offer appointments to ensure that customers receive the time and attention they deserve, fostering a comfortable and professional selling experience.
Negotiating a Fair Price: Articulating Your Diamond Ring's Worth
Negotiating a fair price is crucial to selling a diamond ring to a pawn shop. Being well-informed about your diamond ring's value and current market price is essential. Remember, factors may influence the negotiation process, such as your diamond's rarity, condition, and demand in the market.
At R&J Jewelry, they stand by their  commitment to providing fair and transparent pricing. Their expert evaluators are willing to explain how they arrived at their pricing decisions, ensuring that you're comfortable with the transaction.
They also have certified GIA gemologists on staff, which provides another layer of expertise for customers. 
Ensuring a Secure Transaction
When selling a diamond ring, ensuring the transaction is secure and reliable is crucial. Understand the pawn shop's policies, procedures, and payment options. A reputable pawn shop will have clear guidelines for these processes and be transparent with its clients.
At R&J Jewelry, customer satisfaction is paramount. They adhere to the highest ethical standards in transactions, providing a secure, efficient, and reliable process for those who wish to sell a diamond ring. When you work with R&J Jewelry and Loan in San, Jose, CA, you're not just getting a pawn shop – you're getting a trusted partner in your diamond ring sale.
Learning how to sell a diamond ring to a pawn shop can be a lucrative and straightforward process, especially when armed with the proper knowledge. From understanding your diamond ring's value and current market trends to preparing your ring for sale and negotiating a fair price, each step is crucial to ensuring a successful sale.
Remember, choosing a reputable pawn shop like R&J Jewelry and Loan significantly enhances the selling diamond ring experience. Their commitment to transparent, fair pricing, secure transactions, and personalized customer service make the shop a reliable partner in your journey to sell a diamond ring.
Selling a diamond ring to a pawn shop offers many advantages, including immediate cash and a simplified selling process. So, whether you're looking to declutter your jewelry collection or simply looking for some quick capital, consider turning your diamond ring into a golden opportunity. Trust in your knowledge, trust in the process, and trust in RandJ Jewelry.