In the expansive landscape of commerce, where financial transactions and consumer interactions traverse diverse platforms, a resilient institution has endured centuries – the pawn shop. As we delve into the multifaceted importance of pawn shops, it is essential to explore distinct establishments and their specialized services, such as R&J Jewelry in San Jose, CA.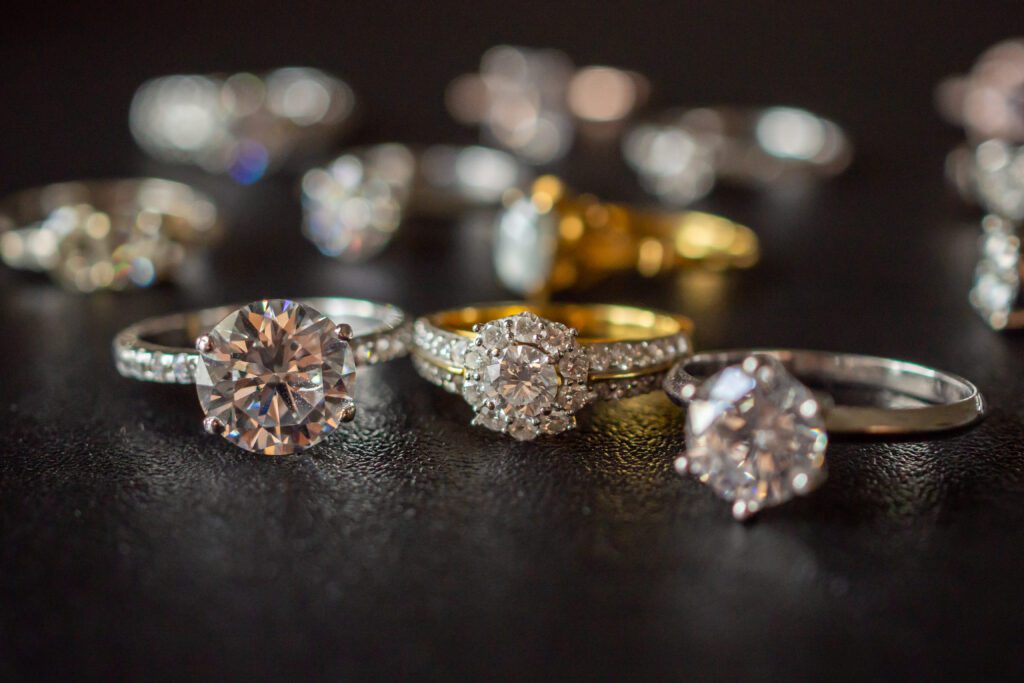 Celebrating Unique Contributions: R&J Jewelry in San Jose, CA
While the commemoration of National Pawn Broker Day on December 6th invites reflection on the broader significance of pawnbrokers, we shift our focus to the unique contributions of R&J Jewelry in San Jose, CA. This establishment is a testament to tradition and community support, offering not only financial solutions, but also becoming an integral part of the local economy.
Expanding our lens to the West Coast, we turn our attention to R&J Jewelry in San Jose, CA – a luxury, high-end pawn shop specializing in both lab-grown and natural diamonds. The offerings at R&J Jewelry provide a distinct facet to the pawn shop experience, focusing on exquisite jewelry pieces and catering to a clientele with discerning tastes.
Unique Aspects of R&J Jewelry: A Luxurious Pawn Experience
Diamond Expertise: R&J Jewelry sets itself apart with a specialized focus on diamonds. Whether lab-grown or natural, the expertise of R&J Jewelry ensures that customers receive unparalleled guidance and access to a stunning array of diamond jewelry.
Luxury Offerings: Beyond traditional pawn services, R&J Jewelry curates a collection of luxury items, elevating the pawn shop experience. The emphasis on high-end merchandise aligns with the discerning preferences of clientele seeking exclusive pieces.
Transparent Transactions: Similar to the commitment to transparency at other reputable pawn establishments, R&J Jewelry places a premium on clear and straightforward transactions. This dedication ensures that customers understand the value and authenticity of their acquisitions.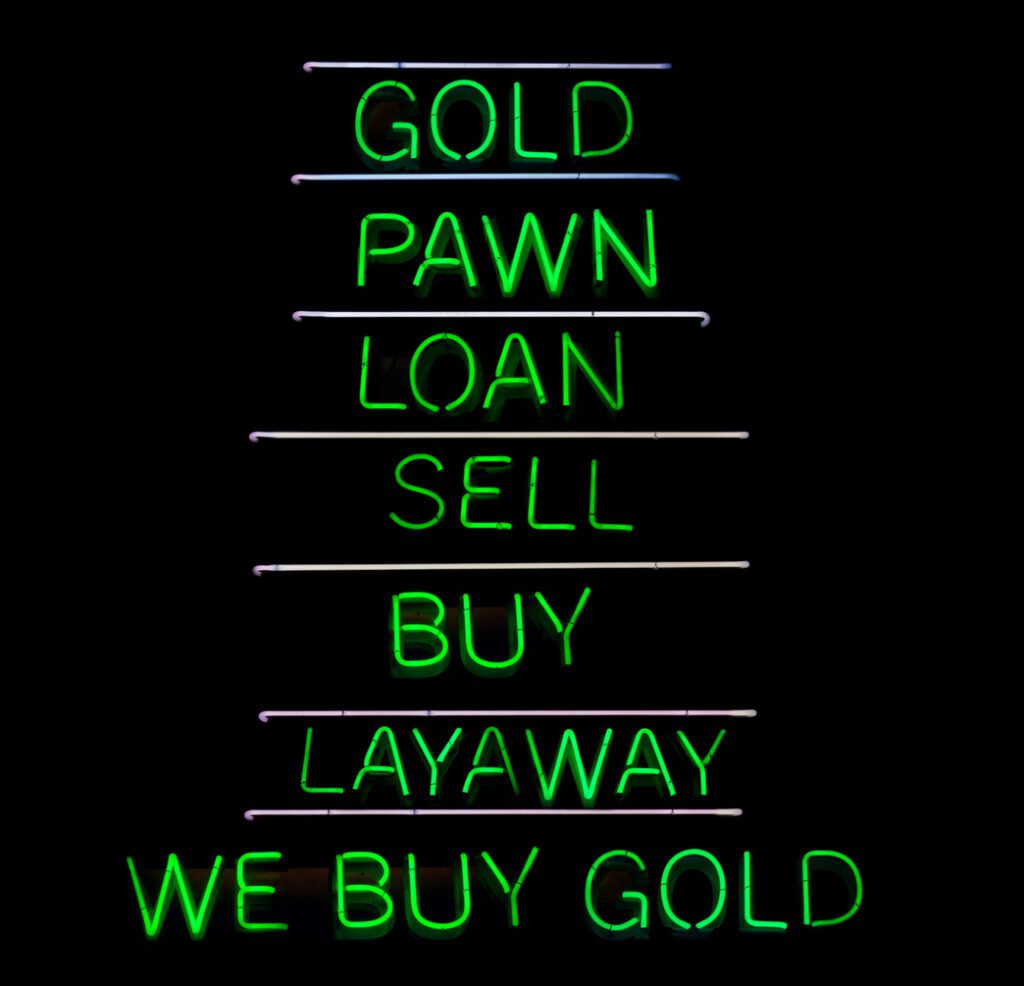 Maximizing the Pawn Shop Experience: A Comprehensive Guide
Here are key considerations when engaging with R&J Jewelry or any reputable pawn establishment:
Informed Research: Before pawning or purchasing, invest time in researching items to ensure informed decisions. This is crucial when dealing with specialized items like diamonds.
Skillful Negotiation: Hone negotiation skills for favorable deals. Whether at R&J Jewelry or another high-end pawn shop, a respectful and informed negotiation process can lead to mutually beneficial outcomes.
Meticulous Assessment: Carefully assess items being pawned or purchased. This holds true for both general pawn transactions and specialized ones involving luxury items like diamonds.
Understanding Diamond Grading: Delve into the intricacies of diamond grading to comprehend the quality and value of the stones. R&J Jewelry's expertise in this area ensures that customers can make well-informed decisions.

R&J Jewelry's Commitment to Community Enrichment
In addition to its specialized services, R&J Jewelry mirrors the commitment to community support seen in other reputable pawn establishments. The significance of pawn shops goes beyond transactions; it actively contributes to the well-being and prosperity of the local community.
Economic Contribution: By fostering strong community ties, R&J Jewelry becomes a trusted name in the region, known for fair practices and a customer-centric approach. The economic contribution of R&J Jewelry extends beyond transactions to actively contributing to the local economy.
Diverse Service Offerings: R&J Jewelry offers a comprehensive range of services, ensuring it caters to a diverse array of customer needs. From pawn loans and retail sales to specialized jewelry services, the establishment aims to provide a one-stop solution for its clientele.
Transparency and Customer-Focused Operations: What sets R&J Jewelry apart is its unwavering commitment to transparency. The staff at R&J Jewelry takes the time to explain the terms of transactions, ensuring that customers have a clear understanding of the process. This dedication to customer education fosters trust and loyalty, as customers feel confident in their interactions with the establishment.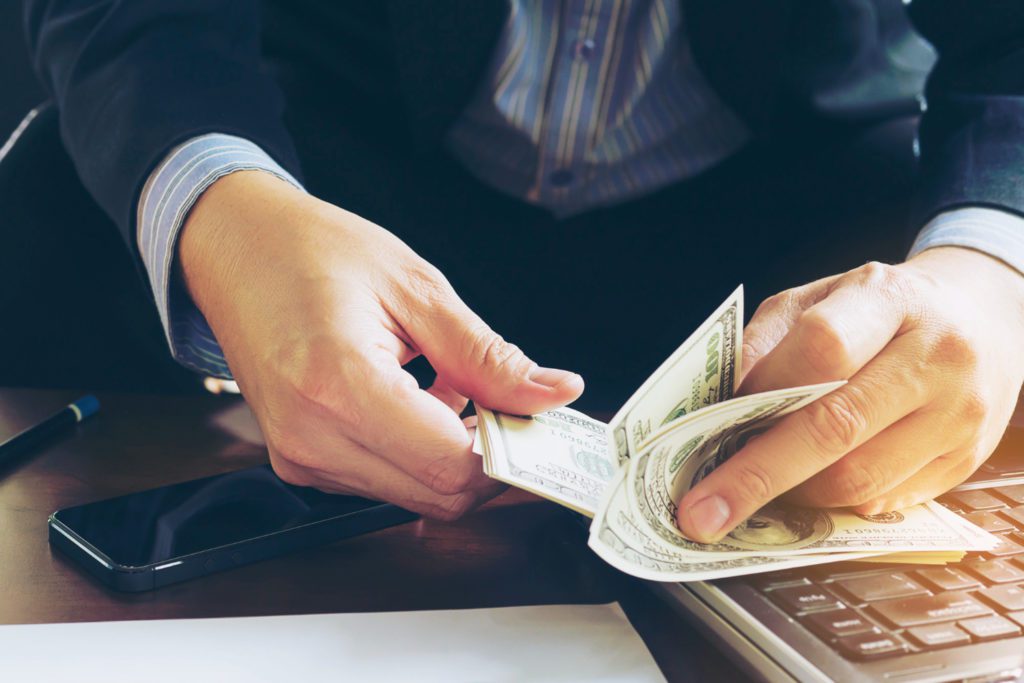 When to Choose R&J Jewelry: Navigating Life's Financial Landscape
As individuals navigate life's financial landscape, there are specific scenarios where choosing R&J Jewelry and Loan becomes a prudent decision, mirroring the considerations made for other reputable pawn establishments.
Emergency Financial Needs: In times of unexpected financial challenges, R&J Jewelry provides a lifeline through quick and confidential pawn transactions, particularly involving high-end jewelry pieces.
Quality Merchandise at Affordable Prices: For those searching for quality jewelry without breaking the bank, R&J Jewelry's retail offerings offer an array of options. From exquisite diamond pieces to rare gemstones, the store caters to diverse tastes and preferences.
Supporting Local Businesses: Choosing R&J Jewelry goes beyond individual transactions; it is a decision to support a local business deeply invested in the community. By engaging with R&J Jewelry, customers actively contribute to the economic vitality of San Jose, CA, helping sustain local businesses and fortify the community's economic foundation.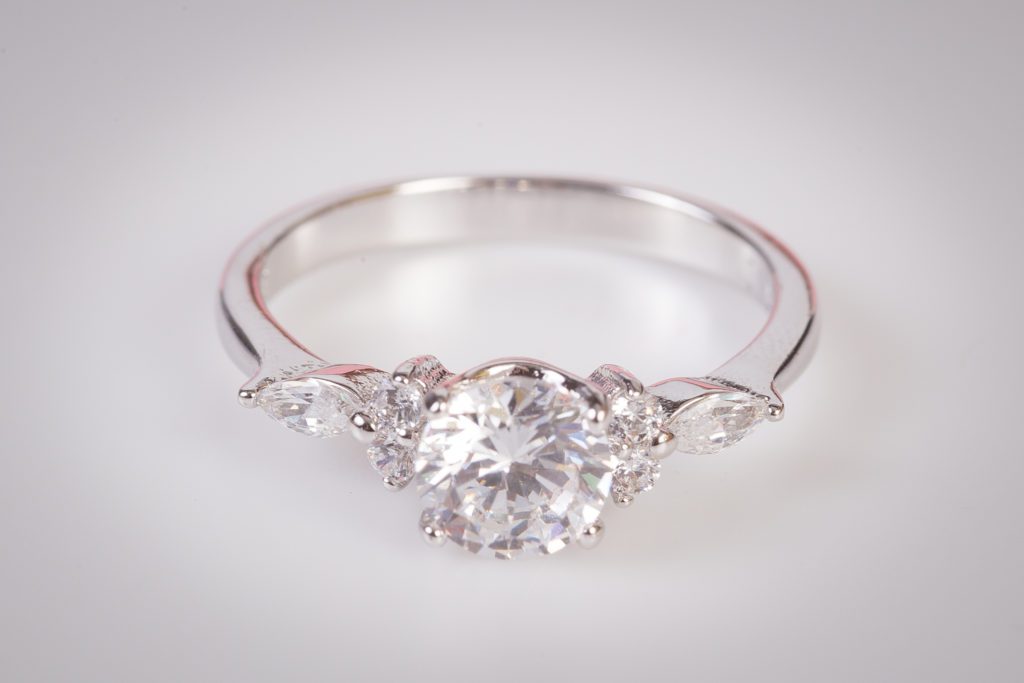 Exploring the Craftsmanship of R&J Jewelry: An In-Depth Look into Lab-Grown and Natural Diamonds
As we navigate the realm of pawn services with a spotlight on R&J Jewelry, it's imperative to delve into the craftsmanship behind the diamonds that define this establishment. The distinction between lab-grown and natural diamonds has its own significance, contributing to the allure and uniqueness of the jewelry pieces curated by R&J Jewelry.
Lab-Grown Diamonds: R&J Jewelry's embrace of lab-grown diamonds aligns with a growing trend in the jewelry industry. These diamonds, cultivated in a controlled environment, exhibit the same physical and chemical characteristics as natural diamonds. The ethical and environmental considerations associated with lab-grown diamonds add an extra layer of appeal for conscientious consumers.
Natural Diamonds: For those captivated by the timeless allure of natural diamonds, R&J Jewelry's selection ensures a diverse array of choices. Each natural diamond possesses its own unique characteristics, making it a symbol of rarity and individuality. The expertise of R&J Jewelry in sourcing and curating these diamonds contributes to the establishment's reputation for excellence.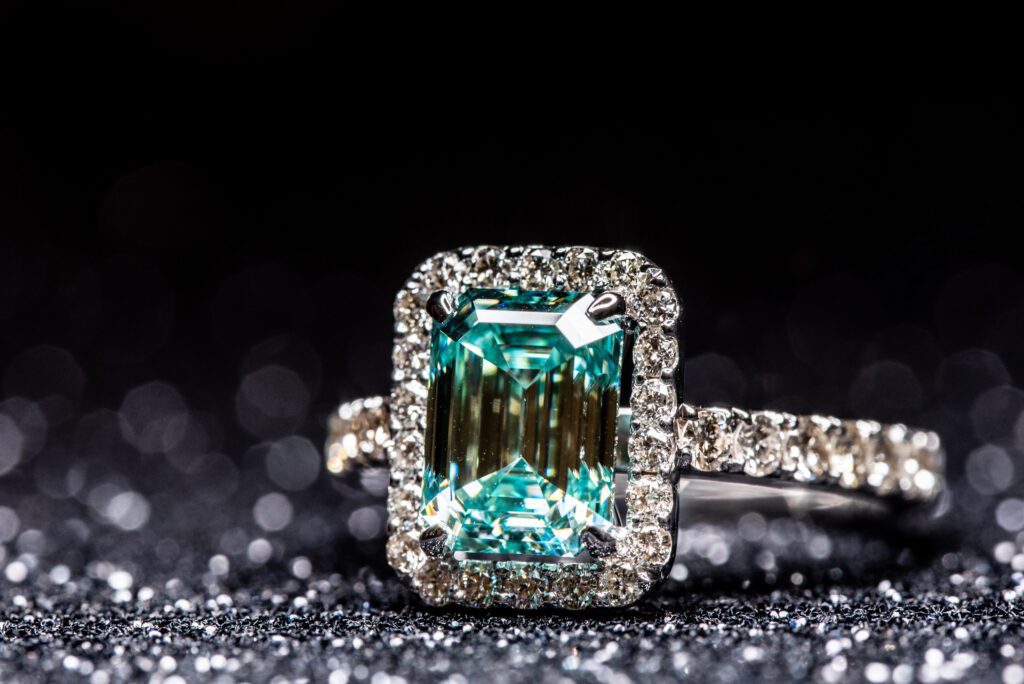 The Art of Jewelry Curation:
R&J Jewelry's Commitment to Quality Beyond the intrinsic qualities of diamonds, R&J Jewelry places a premium on the art of jewelry curation. The meticulous selection of stones, the craftsmanship of settings, and the overall design aesthetic contribute to the creation of pieces that transcend mere accessories.
Meticulous Stone Selection:
The journey of a piece of jewelry at R&J Jewelry and Loan begins with the careful selection of stones. Whether it's a lab-grown diamond with its controlled origin or a natural diamond with its inherent beauty, each stone undergoes a rigorous assessment to ensure it meets the highest standards of quality.
Craftsmanship in Settings:
The setting of a diamond is an art form in itself. R&J Jewelry's team of skilled artisans brings expertise and precision to the crafting of settings that enhance the beauty of each stone. Whether it's a classic solitaire or an intricately designed piece, the craftsmanship shines through.
Unique Design Aesthetic:
R&J Jewelry's commitment to offering exclusive pieces is evident in its design aesthetic. From timeless classics to contemporary creations, each piece is imbued with a sense of individuality. Customers seeking jewelry that reflects their personal style find various options at R&J Jewelry.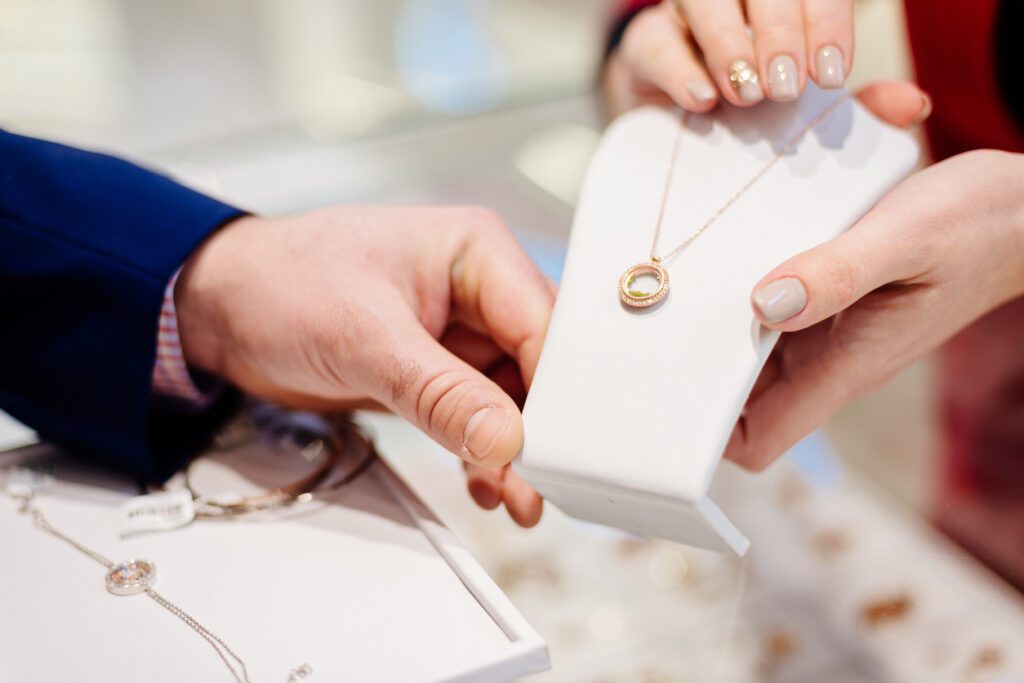 The Educational Aspect of R&J Jewelry: Empowering Customers with Knowledge
In addition to offering exquisite jewelry, R&J Jewelry stands out for its commitment to customer education. Empowering customers with knowledge about diamonds, jewelry care, and the intricacies of the industry ensures that each transaction is not just a purchase, but an informed decision.
R&J Jewelry organizes informative sessions on diamonds, providing customers with insights into the 4Cs (cut, color, clarity, and carat weight). These sessions demystify the world of diamonds, enabling customers to make choices aligned with their preferences and priorities. 
Recognizing that the longevity of jewelry depends on proper care, R&J Jewelry provides information on jewelry maintenance. This educational initiative underscores the establishment's commitment to ensuring that customers derive lasting joy from their jewelry acquisitions.
Industry Updates and Trends:
The dynamic nature of the jewelry industry requires staying abreast of trends and innovations. R&J Jewelry keeps its clientele informed about industry updates, ensuring that customers are well-positioned to make choices that align with evolving preferences and ethical considerations
The Future of R&J Jewelry: Innovations and Customer-Centric Approach
As R&J Jewelry continues to carve its niche in high-end pawn services, the focus on innovation and a customer-centric approach defines its trajectory. The establishment's commitment to staying at the forefront of industry trends ensures that customers experience not only the timeless elegance of jewelry, but also the evolving possibilities within the world of luxury.
As we celebrate National Pawn Broker Day, it becomes evident that R&J Jewelry, in its commitment to excellence, represents the epitome of what a high-end pawn shop can offer its clientele. The enduring legacy of pawn shops, as exemplified by R&J Jewelry, extends beyond transactions to artistry, education, sustainability, and social responsibility. The journey through the establishment's offerings, services, and ethical practices paints a nuanced picture of how luxury and conscientious business practices can harmoniously coexist.
As individuals explore the possibilities of high-end pawn services, the choices made become not only expressions of personal style and taste, but also contributions to a narrative of sustainability, community enrichment, and ethical consumerism. R&J Jewelry, with its unwavering commitment to transparency, quality, and customer empowerment, stands as a beacon in this evolving landscape.
National Pawn Broker Day serves not only as a moment to celebrate the contributions of pawn shops, but also as an invitation to reflect on the evolving legacy and opportunities they bring to individuals and communities alike.