In the world of fashion, trends may come and go, but there's something inherently captivating about timeless style. The allure of pre-owned jewelry lies not only in its cost-saving advantages but also in its ability to offer a personal and enduring sense of fashion. In this extended blog post, we'll delve deeper into how pre-owned jewelry provides timeless style and explore the reasons why it remains a cherished choice for individuals seeking to adorn themselves with elegance that transcends fleeting fashion fads. Additionally, we'll explore the resurgence of pearls and why they are making a comeback in the world of jewelry.
Embracing the Timeless Appeal of Pre-Owned Jewelry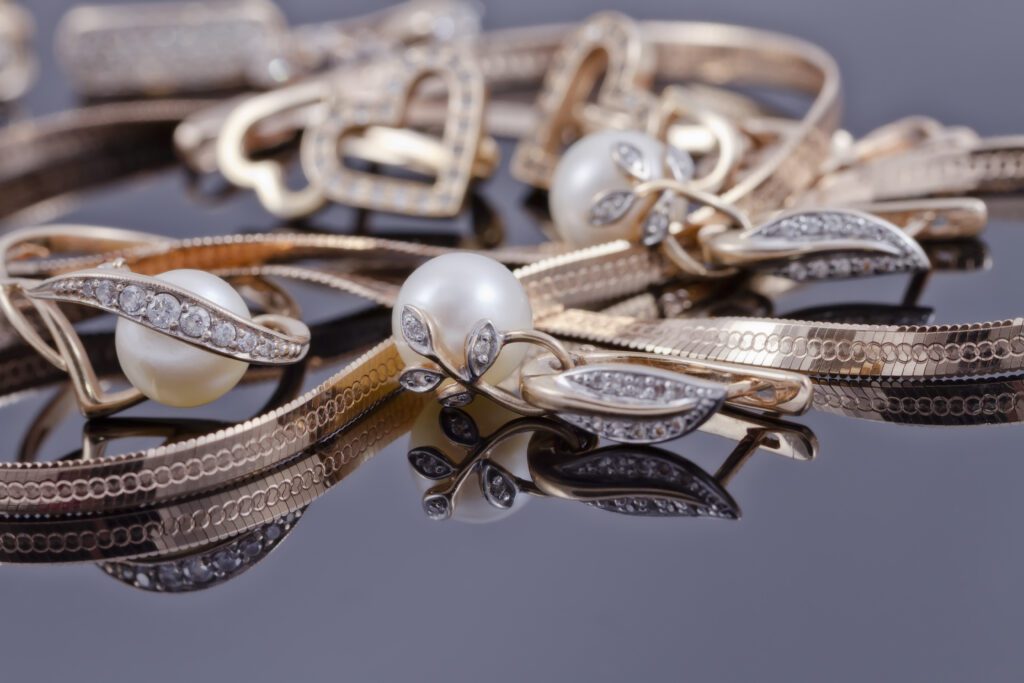 1. Classic Designs with a Rich History
One of the most enchanting aspects of pre-owned jewelry is its connection to the past. Vintage and antique pieces often carry designs that have stood the test of time. These classic styles, inspired by various eras such as Art Deco, Victorian, or Art Nouveau, exude a unique charm and elegance that remain relevant and admired throughout the years.
When you choose pre-owned jewelry, you're not just acquiring a piece of adornment; you're embracing a slice of history. Each vintage ring, necklace, or bracelet tells a story, evoking the grace and sophistication of bygone eras. This connection to history infuses pre-owned jewelry with an aura of timelessness that modern, mass-produced pieces often struggle to replicate.
2. Investment in Lasting Quality
Quality is another hallmark of pre-owned jewelry that contributes to its timeless appeal. In many cases, pre-owned pieces were crafted with meticulous attention to detail and the use of high-quality materials. This commitment to craftsmanship results in jewelry that not only withstands the test of time, but also retains its beauty and luster over the years.
When you invest in pre-owned jewelry, you're acquiring a piece that has already demonstrated its longevity. Unlike fast-fashion jewelry that may tarnish or show signs of wear after just a few uses, pre-owned pieces can be worn and cherished for generations without losing their shine. This enduring quality enhances the timelessness of pre-owned jewelry, ensuring it remains as stunning and valuable as the day it was created.
The Personal Connection to Timeless Style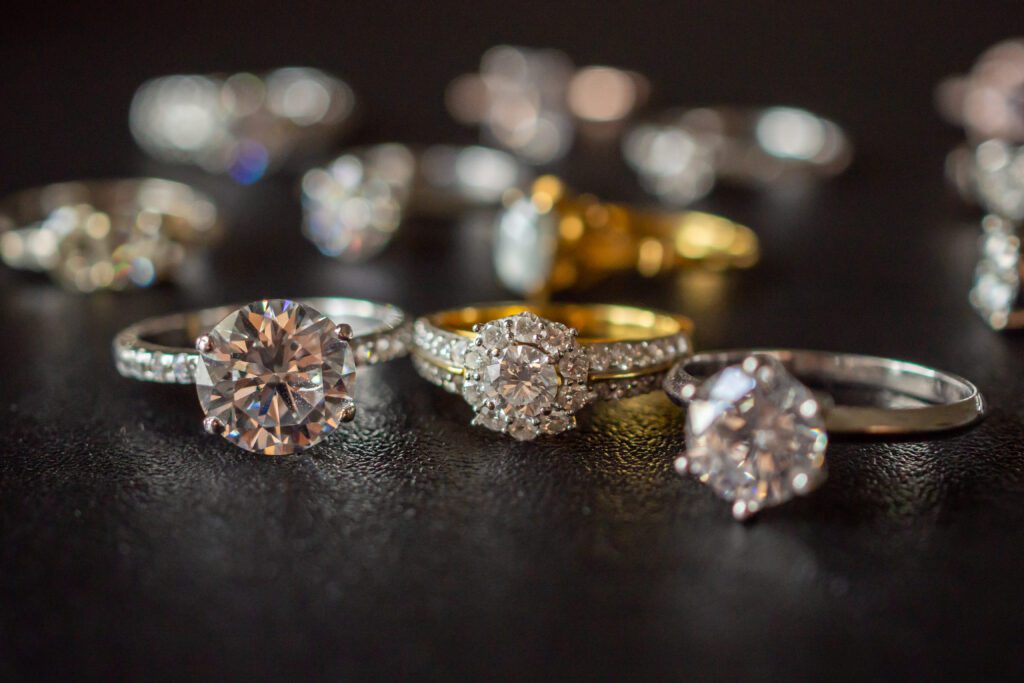 1. Uniqueness and Individuality
Pre-owned jewelry offers a sense of individuality often absent from mass-produced, contemporary pieces. When you choose pre-owned jewelry, you're selecting items that are unique and distinct, showcasing your personal style and preferences. These pieces stand out in a crowd, making a statement that reflects your individuality and taste.
Whether it's an intricately designed vintage pendant, a one-of-a-kind antique brooch, or a timeless diamond ring, pre-owned jewelry allows you to express your style in a way that is truly your own. It's a departure from the uniformity of modern, off-the-shelf jewelry, giving you the opportunity to curate a collection that tells your story.
2. Versatility and Adaptability
Another compelling aspect of pre-owned jewelry is its versatility. Timeless styles are often characterized by their ability to complement a wide range of outfits and occasions. Whether you're attending a formal event, a casual gathering, or simply going about your daily routine, pre-owned jewelry seamlessly adapts to various settings.
For example, a classic pearl necklace can enhance the elegance of an evening gown, but it can also elevate the simplicity of a white blouse and jeans. Similarly, a vintage diamond tennis bracelet can add sophistication to a formal affair, but it can also enhance the charm of a summer sundress.
The adaptability of pre-owned jewelry makes it a go-to choice for those who appreciate accessories that effortlessly transition from one setting to another. This versatility ensures that your pre-owned pieces remain relevant and stylish, regardless of the ever-changing fashion landscape.
3. Emotional Significance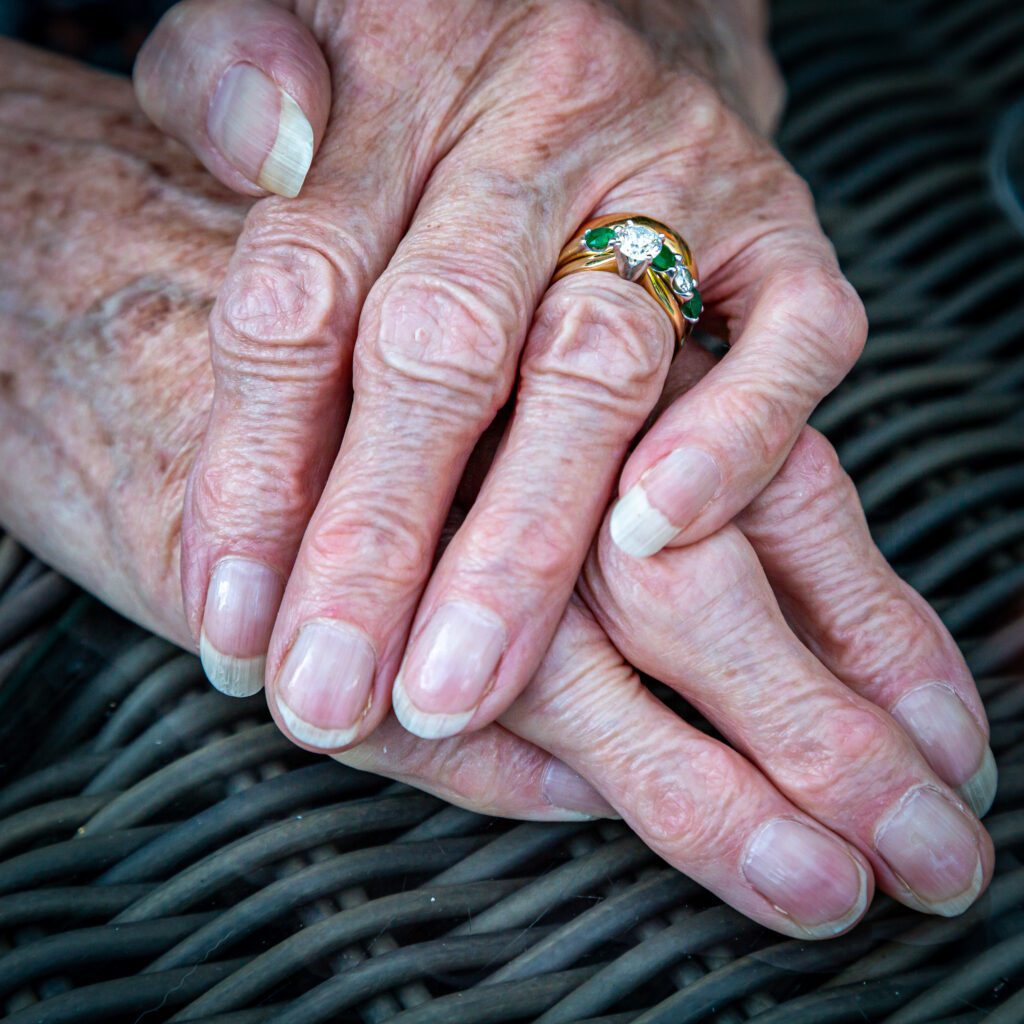 Beyond its aesthetic and style attributes, pre-owned jewelry often carries emotional significance. It can be passed down through generations, becoming heirlooms that connect family members across time. These pieces serve as tangible links to cherished memories and loved ones, adding a layer of sentimental value that makes them even more precious.
When you wear a pre-owned piece of jewelry, you're not just adorning yourself with beauty; you're carrying a piece of your family's history and traditions. This emotional connection deepens the sense of timelessness associated with pre-owned jewelry, making it more than just an accessory—it's a meaningful part of your life story.
The Resurgence of Pearls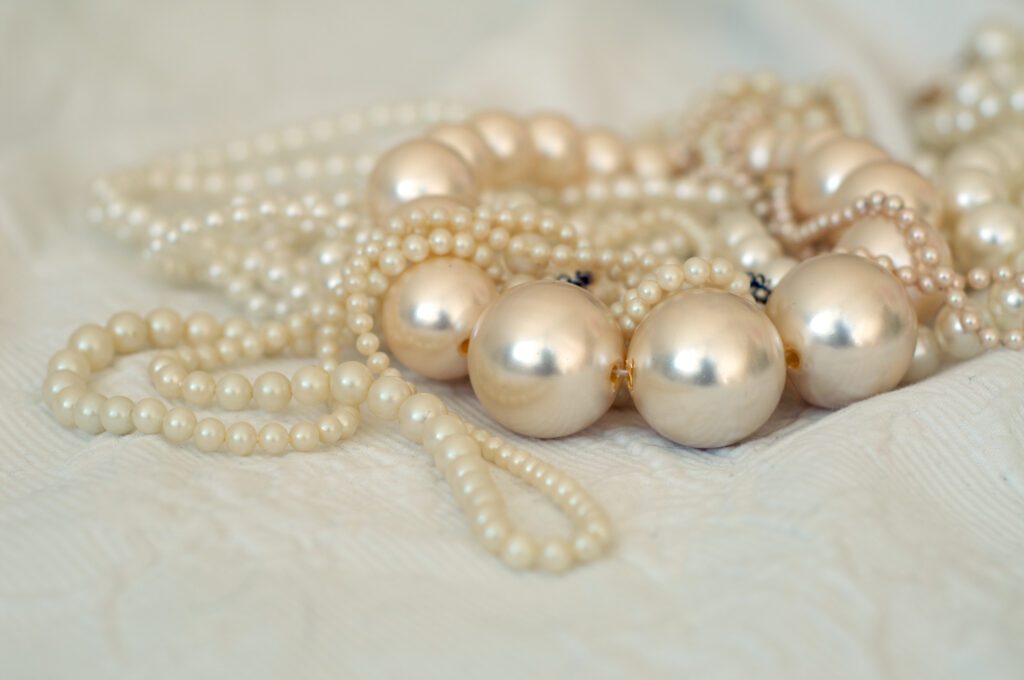 Now, let's delve into the resurgence of pearls and why they are making a comeback in the world of jewelry.
1. Timeless Elegance
Pearls have long been associated with timeless elegance and sophistication. Their lustrous and understated beauty adds a touch of grace to any ensemble. From classic pearl necklaces to pearl-adorned earrings and bracelets, pearls have a unique ability to enhance the wearer's allure without overshadowing their natural beauty.
In recent years, there has been a renewed appreciation for the understated charm of pearls. Fashion designers and jewelry enthusiasts alike have embraced pearls as a symbol of timeless elegance, making them a sought-after choice for both everyday wear and special occasions.
2. Versatility
Pearls are incredibly versatile, making them suitable for a wide range of style preferences and outfits. Whether you prefer a minimalist look or a bold fashion statement, pearls can effortlessly adapt to your style. They complement both formal attire and casual ensembles, adding a touch of sophistication to any outfit.
This versatility is a key factor in their resurgence. Pearls are no longer confined to traditional settings; they are now incorporated into contemporary and creative jewelry designs, appealing to a younger generation of jewelry enthusiasts.
3. Sustainability and Eco-Friendly Trends
As sustainability becomes a more significant concern in the fashion industry, pearls align with eco-friendly trends. Unlike some gemstones and precious metals that are mined, pearls are produced by living organisms, making them a more sustainable choice. Cultured pearls, in particular, are farmed in an environmentally responsible manner.
The eco-conscious consumer is increasingly drawn to pearls as a sustainable and ethical choice in jewelry. This shift in awareness has contributed to the renewed interest in pearls and their resurgence in popularity.
4. Symbolism and Tradition
Pearls have a rich history and are often associated with symbolism and tradition. They have been used to symbolize purity, wisdom, and wealth throughout various cultures and time periods. Many individuals appreciate the depth of meaning that pearls carry and choose to wear them as a nod to tradition and cultural significance.
The sentimental value attached to pearls has played a role in their resurgence, as people seek to connect with the past and embrace timeless symbols in their jewelry choices.
Exploring R&J Jewelry and Loan's Timeless Treasures
Now that we've explored the timeless appeal of pre-owned jewelry and the resurgence of pearls, let's revisit R&J Jewelry and Loan, your trusted source for these enduring treasures in San Jose, California.
R&J Jewlery and Loan will buy, sell, and pawn pre-owned jewelry items. They know and understand the value of diamonds and pre-owned jewelry. 
A Legacy of Quality and Authenticity
At R&J Jewelry and Loan, the commitment to quality and authenticity extends to their selection of pearl jewelry, gold jewelry, and diamond jewelry. Their collection includes various pieces, from classic strands to modern and creative designs. Each item is carefully inspected to meet their high standards, ensuring that you receive genuine, top-quality jewelry that exudes timeless elegance.
A Personalized Shopping Experience
What sets R&J Jewelry and Loan apart is their dedication to providing a personalized shopping experience, and this extends to their jewelry. Whether you're an experienced pearl and diamond connoisseur or someone discovering the timeless elegance of luxury jewelry for the first time, their knowledgeable and friendly staff is there to guide you through their extensive selection.
If you're seeking classic pearl, diamond, or gold jewelry that exude sophistication, they can help you find the perfect match for your style and preferences. Alternatively, if you're looking for more modern and creative  jewelry designs that capture the essence of contemporary fashion trends, their team can offer expert advice and recommendations.
R&J Jewelry and Loan understands that choosing jewelry is a deeply personal decision. Their goal is to ensure that you not only find a piece that resonates with your style, but also one that complements your individuality. With their personalized service, you'll have the opportunity to explore their jewelry collection with confidence, knowing that you're making a selection that aligns with your unique taste.
A Treasure Trove of Pearls
Pearls are experiencing a renaissance in the world of jewelry, and R&J Jewelry and Loan's collection reflects this resurgence. Their showcase features a stunning array of pearl jewelry, from traditional pearl necklaces to contemporary earrings and bracelets. Whether you're searching for the timeless beauty of white pearls, or the alluring hues of a diamond and pearl bracelet, you'll find various options to suit your preferences.
Their commitment to quality and authenticity means each item has been carefully examined to meet their rigorous standards. When you acquire a piece from R&J Jewelry and Loan, you're not only embracing the elegance of pearls, but also investing in top-quality jewelry that will endure for years to come.
A Commitment to Fairness
Just as with their pre-owned jewelry offerings, fairness and transparency are at the heart of R&J Jewelry and Loan's business philosophy when it comes to pre-owned jewelry. They understand the significance of pearls, diamonds, and gold in jewelry, and are committed to providing competitive prices for their jewelry pieces. Whether you're looking to purchase a stunning pearl necklace, diamond earrings, or any other adorned jewelry, you can trust that you'll receive a fair appraisal and competitive offer.
Their commitment to fair dealings is a testament to their integrity and mission to ensure customer satisfaction in every aspect of their jewelry shopping experience.
Conclusion
The appeal of pre-owned jewelry goes beyond its cost-saving advantages; it embodies timeless style, individuality, and emotional significance. Likewise, the resurgence of pearls in the world of jewelry offers a fresh take on classic elegance, sustainability, and tradition. When you choose pre-owned jewelry or embrace pearls, you're making choices that transcend fleeting fashion trends and connect you to enduring beauty.
R&J Jewelry and Loan, a family-owned and operated pawn shop in San Jose, California, serves as your gateway to this world of timeless elegance and pearl resurgence. With their dedication to quality, authenticity, personalized service, and fairness, they allow you to discover and embrace the enduring allure of pre-owned jewelry and the captivating beauty of pearls.
Visit their store in San Jose or explore their offerings online to uncover the timeless appeal of pre-owned jewelry and the resurgent charm of pearls. It's a journey into elegance, individuality, and meaningful connections—one that allows you to adorn yourself with style that stands the test of time and carries personal significance. Unlock the beauty of timeless style and pearls today!