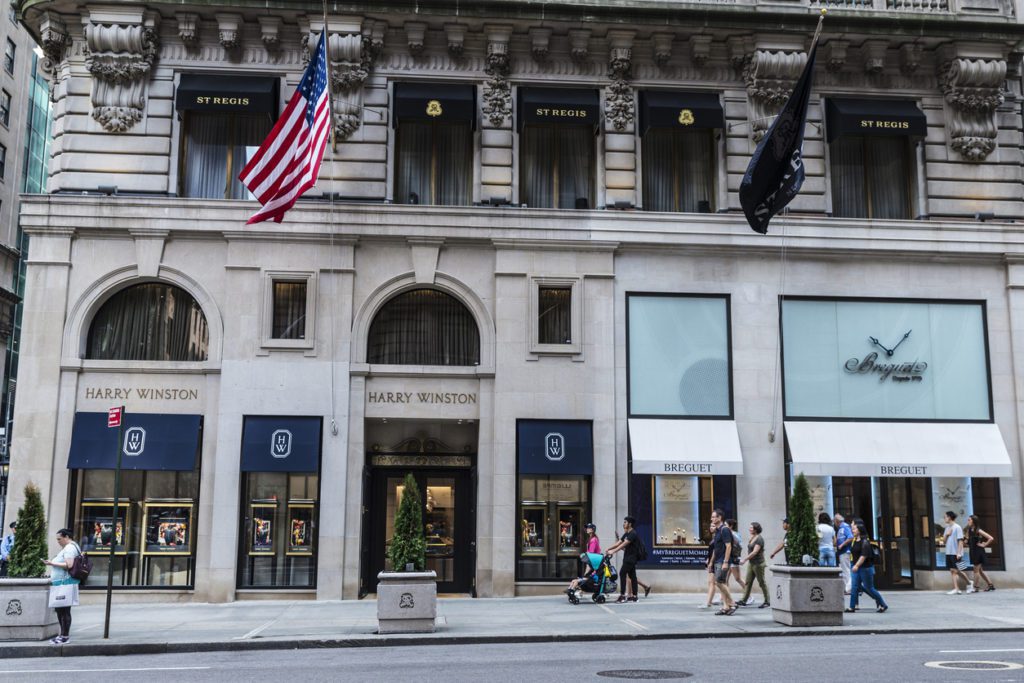 R&J Jewlery and Loan accepts name brand luxury watches. One of the luxury watches they accept are Harry Winston watches.
Harry Winston was known for creating luxury jewelry and watches. He was known to be a master craftsman and visionary in luxury goods. He was interested in creating high-quality, elegant timepieces that would appeal to discerning customers who appreciate the finer things in life. His watches were designed to be both functional and beautiful, and were intended to be worn as statement pieces that would reflect the wearer's taste and style.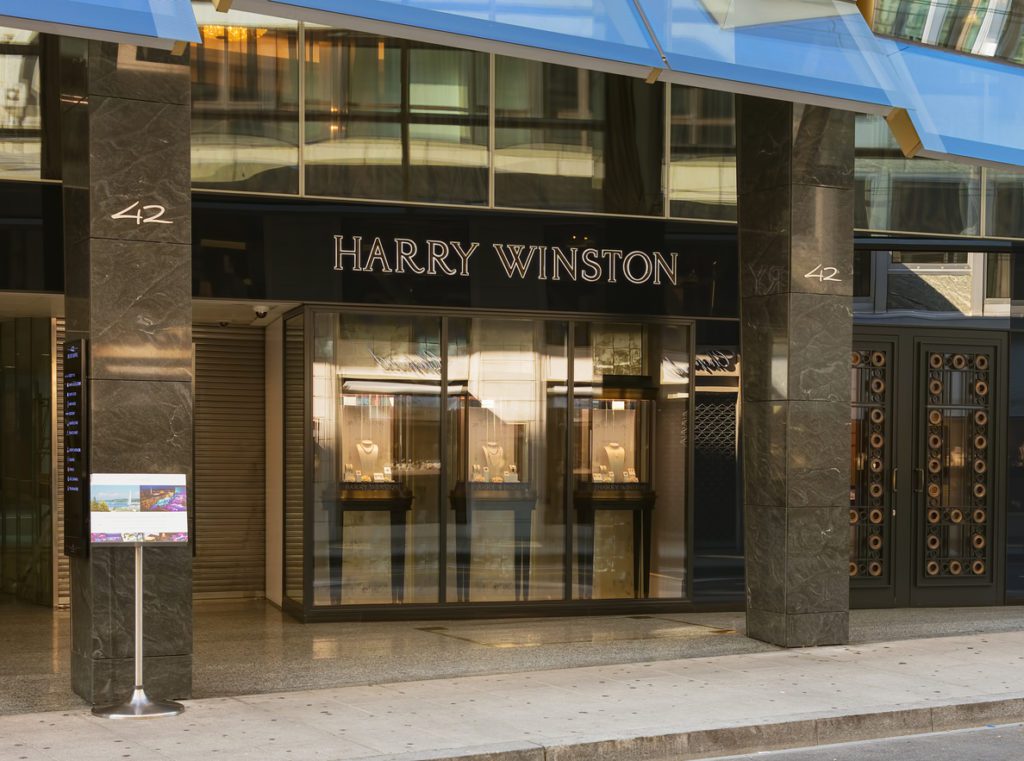 Harry Winston's luxury jewelry and watch brand was founded in 1932 in New York City. The brand is known for its high-end, elegant timepieces that often feature precious gems and intricate designs. Harry Winston watches are considered among the most prestigious and sought-after watches in the world. They are typically sold at exclusive jewelry stores and high-end department stores, and can be expensive.
Harry Winston revolutionised the art of jewelry. The House of Harry Winston entered the world of watchmaking in 1989 with the Premier Collection. There is the classic Midnight Collection to the contemporary elegance of the Ocean Collection.
In 2007, Harry Winston was able to unite its company's design heritage with the finest tradition of Swiss horology in 2007 when it opened a specialist watchmaking facility in Geneva.
Harry Winston Design Features
Harry Winston timepieces are distinguished by many design features and themes. The watches have "signature codes." Each watch features three arches, representing the facade of the Harry Winston salon on Fifth Avenue.
Another emblem is its emerald shape, which is Harry Winston's favorite diamond cut. The company's logo includes the octagonal outline. It also inspired the form of the watch models, including the Ultimate Emerald Signature and Emerald Timepiece Collection.
The Hope Diamond is Winston's favorite gem, and the intense shade of blue highlights this favorite.
All watches are technologically sophisticated, bringing form and function together. Zalium is a zirconium alloy used exclusively in Harry Winston watches. Its lightness, durability and resistance to corrosion.
The movement inside each case is similarly advanced. The mechanisms ensure accuracy and delight the eye with its complex motion.
Harry Winston watches include many different collections. The Ocean Collection has a larger sportier case and is available with retrograde date and day, moonphase, perpetual calendar, big-date, jumping hour, and jumping hour tourbillon complications.
The Opus Series hosts watches made in collaboration with several esteemed watchmakers.
At R&J Jewlery and Loan, you can shop pre-owned watches which helps with affordability no matter what name brand luxury watch you are in the market for.
High Jewelry Timepieces
When Harry Winston watches are discussed, you can't leave out that each watch is a unique creation fashioned with precious diamonds selected by expert gemologists and set by craftsmen who work in-house.
For instance, the Harry Winston Rosebud Heart watch, it is a luxury women's timepiece from the Harry Winston brand. The watch features a unique design that resembles a rosebud, with a heart-shaped diamond at the center. The watch is made with precious metals, such as gold or platinum, and often set with diamonds on the face and band. The watch also features intricate mechanical movements and is known for its precision and attention to detail. The Rosebud Heart watch is considered a statement piece, and is typically worn as a symbol of elegance and style. The Rosebud Heart watch is considered a limited edition and exclusive, which makes it scarce and expensive.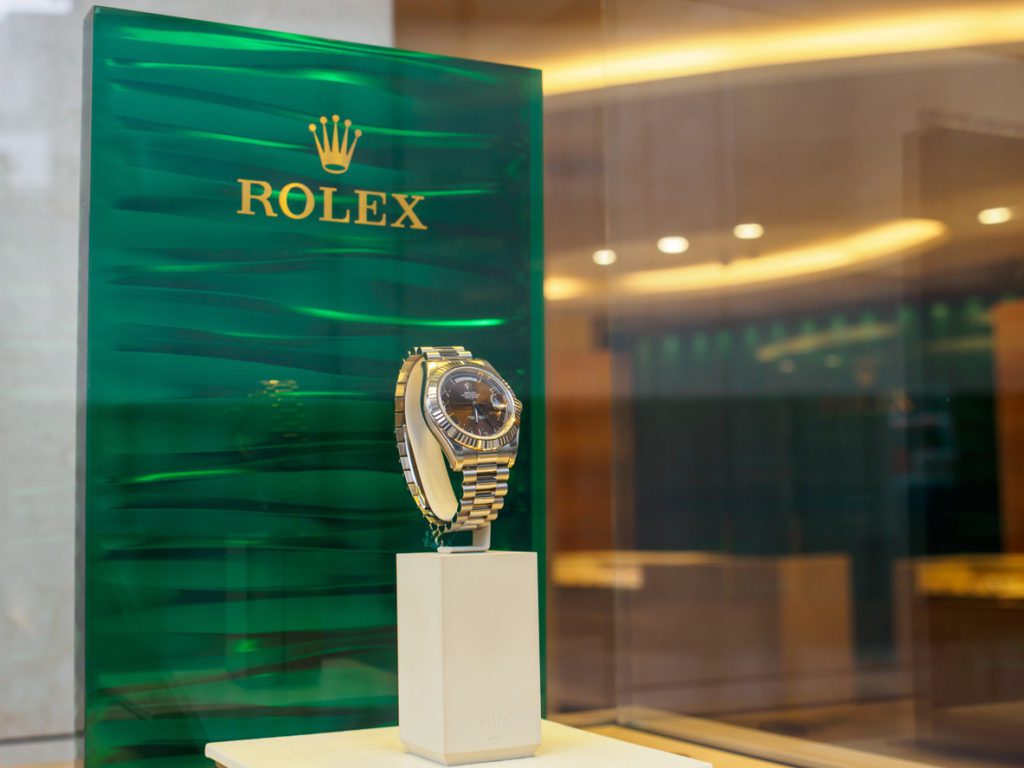 High-quality luxury watches are those made with precision, attention to detail, and the finest materials. They typically have intricate mechanical movements that are made with the highest level of craftsmanship and accuracy. Some luxury watch brands known for producing high-quality watches are: Patek Philippe, A. Lange & Söhne, Audemars Piguet, Vacheron Constantin, Jaeger-LeCoultre, Breguet, Blancpain, IWC, Glashütte Original, and Ulysse Nardin.
These watches usually feature precious metals, such as gold or platinum, and often have precious stones or diamonds on the face or band. They also tend to have a timeless design and are often considered investments. They are made in limited numbers, which makes them exclusive and rare.
In addition to their aesthetics, high-quality luxury watches also have a level of durability, water resistance, and scratch-resistance. They are often built to withstand the test of time and are meant to be worn for a lifetime.
For example, Rolex is considered a luxury brand for several reasons, and like a Harry Winston they can be found at R&J Jewelry and Loan:
In summary, Rolex is considered a luxury brand due to its heritage, prestige, quality, craftsmanship, innovation, scarcity, and strong marketing and branding. Buying these watches pre-owned can save money and get you started in owning a luxury watch.
As name brands watch, brands like Harry Winston and Rolex continue to delight its customers. R&J Jewelry and Loan has their quality selection and affordable prices. 

R&J Jewelry and Loan believes a watch is more than just an instrument for telling time. It says something about its owner without saying a word. Some people consider their watch a piece of art, a way to express themselves and represent their place in society. Others simply need a way to know what time it is, and prefer a rugged utility piece.
Whatever your needs are, we are here to help. If you are looking to pawn or sell your watch, R&J Jewlery and Loan is here to help. Since 1978, they have prided themselves on the knowledge and respect for fine timepieces.