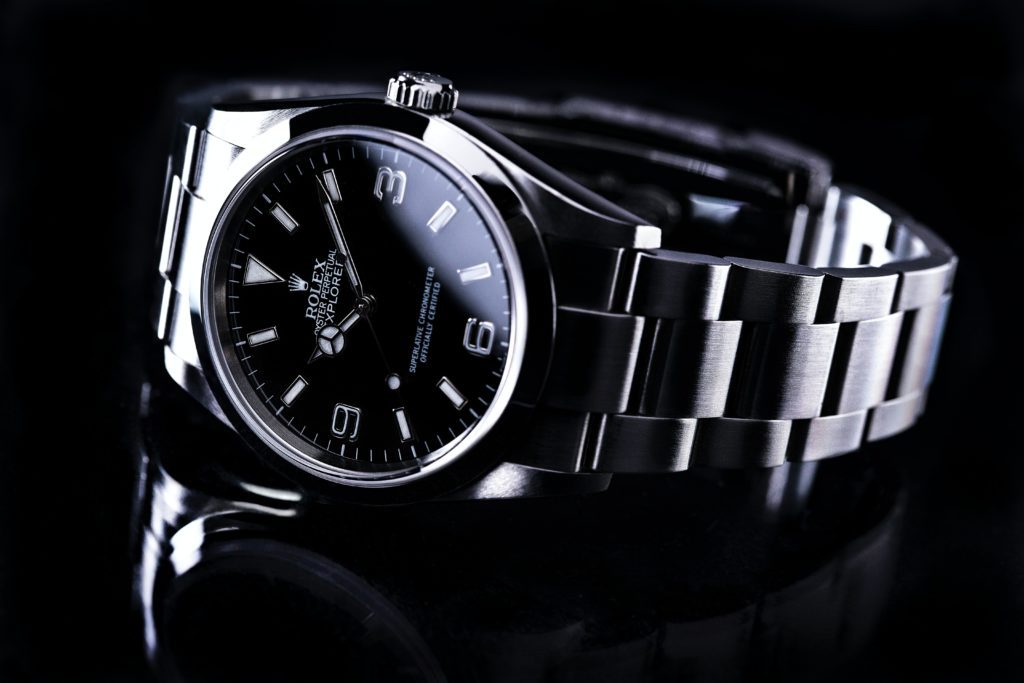 How often do we become confused by a product's price? Many of us want to spend more money on things we value to acquire greater quality.
Anyone looking to purchase a high-end watch from a brand like Cartier, Breitling, or Omega is aware of the importance of a well-made timepiece. But is it preferable to spend a few thousand dollars more on a brand-name watch straight from the manufacturer than on a used one?
Watch enthusiasts have long welcomed the concept of purchasing previously owned watches. For this reason, auctions and private sales are widely available for watch lovers to purchase rare and vintage pieces.
It is usually a good idea to consider used options when choosing your next timepiece. In this article, we will examine the benefits of purchasing a used watch, and why you should do it. Stay tuned!
(Skitterphoto/Pexels)
In many circumstances, purchasing a pre-owned item allows you to save thousands of dollars on the same exact watch. If you're prepared to purchase an older watch, you can save several thousand dollars on a piece that resembles current models. Luxury timepieces, like fantastic cars, often don't change all that much over time. 
You can be confident that your pre-owned watch has undergone a rigorous inspection and is guaranteed to function flawlessly if you purchase it from a reputable retailer. For the duration of your life, they will detail and overhaul your watch without charge once a year, thanks to their standard one- or two-year guarantee policy. Additionally, it implies you will receive a genuine timepiece.
A chance to get a limited edition piece
Numerous watch companies produce watches in special and limited editions. These watches are for sale for a brief period only. This implies that many people won't get these watches once they're sold out.
But many people buy the timepieces with the idea that they'll just wear them for a while before they'll sell them. This shows that used watch dealers commonly list limited edition timepieces for sale.
Furthermore, many upscale companies like Cartier, Rolex, Patek Philippe and Omega don't sell their new watches online. This indicates they quickly become sought-after, and many people will want to get them. 
Only a select few people get access to the watches, which all but guarantees that those who do will resell the timepieces. A luxury or limited edition timepiece is almost always available among the used possibilities, so it is always worthwhile to explore there.
(cocoparisienne/Pixabay)
History and solid making
Pre-owned timepieces have a past. This is particularly true of old watches that may have been used to record significant historical occurrences. This trait is seen in both vintage jewelry and pre-owned watches.
Many consumers who buy pre-owned timepieces, like learning the history of the watches. They can learn more about the watch's past owners and the events it witnessed. 
Many reputable second-hand watch dealers can explain the history of the timepiece to the purchaser. This sense of history is not present in newly manufactured timepieces.
Looks brand new
Many people assume that used watches would be worn out and broken the moment they see them. It doesn't happen often. Most second-hand vendors will provide watches in excellent condition. However, some may offer timepieces that need a lot of care and time to repair. It can even locate recently purchased pre-owned watches.
Some watch collectors buy a timepiece to realize they don't need it. People will frequently decide to sell the watch in this situation on the secondary market. They frequently purchase timepieces for less than they paid for them. As a result, it is occasionally possible to find virtually brand-new watches for a substantially lower price when browsing for used timepieces. It never hurts to browse in the used market when looking for a new timepiece.
(Dalyn Joy Layderos)
Environment friendly
Many fans of fashion and merchandise are eschewing fast fashion in favor of vintage or investment goods. It is based on the assumption that less waste will be produced and end up in landfills. Although most watch collectors believe their timepieces will be passed down through generations as investments, this isn't always the case. 
To save unnecessary waste, many people choose to sell their high-quality items on the used market. So by getting their hands on a great, high-quality wristwatch, a watch collector can benefit the environment while saving money.
Investing in a pre-owned watch is worth it due to its numerous advantages. Collectors should always double-check that the shop is authorized and has the knowledge and skills to verify that the timepiece is in working order and of excellent quality. 
Always inspect a pre-owned watch before purchasing it to ensure it is as described. However, when you buy a watch from a reputable pre-owned watch vendor, you nearly always get a great watch at a reasonable price.
Conclusion
You may save a ton of money and get all the advantages of a high-end watch by purchasing a used wristwatch. Pre-owned watches are also excellent watches to start and grow a watch collection, because they are more economical.
When searching for their next new timepiece, many watch collectors are lured to used timepieces. They constantly question whether buying used timepieces is worthwhile. The large used watch market is teeming with top-notch timepieces. However, many watch collectors opt not to take these paths, preferring to purchase brand-new timepieces. We hope this list will encourage you to think about purchasing used watches.